On the hunt for an incredible honeymoon destination where you'll start your life together in paradise!! Look no further than Bunyonyi Safaris Resort. Steeped in scenic beauty -It's just perfect for an adventurous newlyweds with an endless amount of activities – adventurous-biking-around-lake-Bunyan-island. Our honeymoon at the resort was surely an epitome of romance and connecting with nature.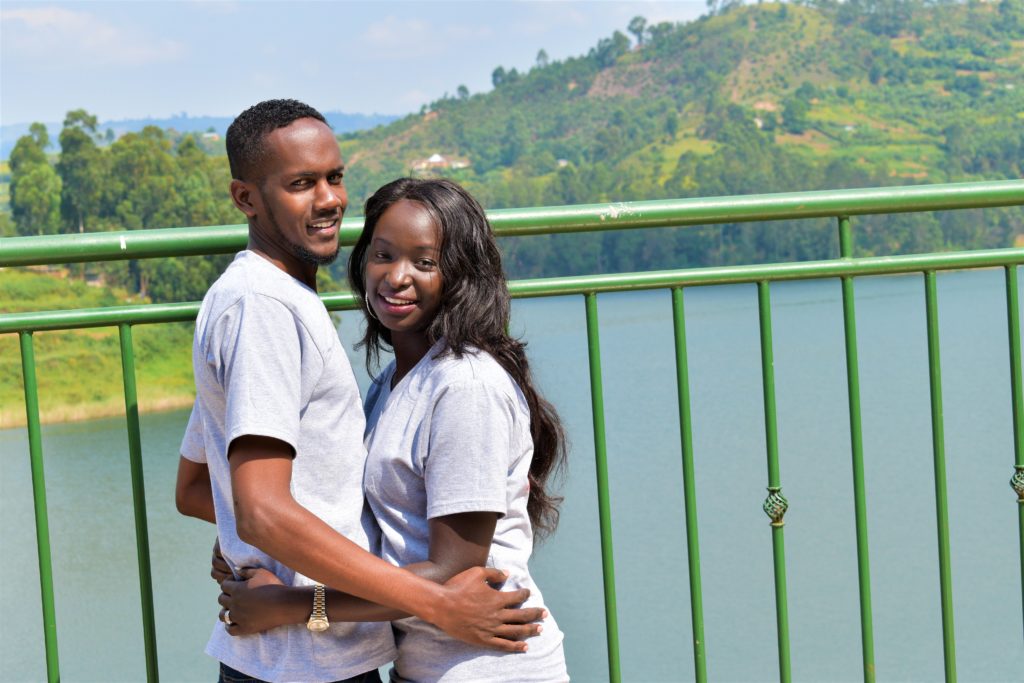 Bunyonyi Safaris Resort
Located on the shores of Lake Bunyonyi in South Western Uganda- Kabale District. It's definitely a place where you wake up to the sound of birds, scenic views of Lake Bunyonyi, islands, hills and enjoy the sunset.
Well-maintained beautiful gardens and very clean environment – and this is the place to come for a peaceful and quiet relaxation.
Here is what we loved about Bunyonyi Safaris Resort
Reception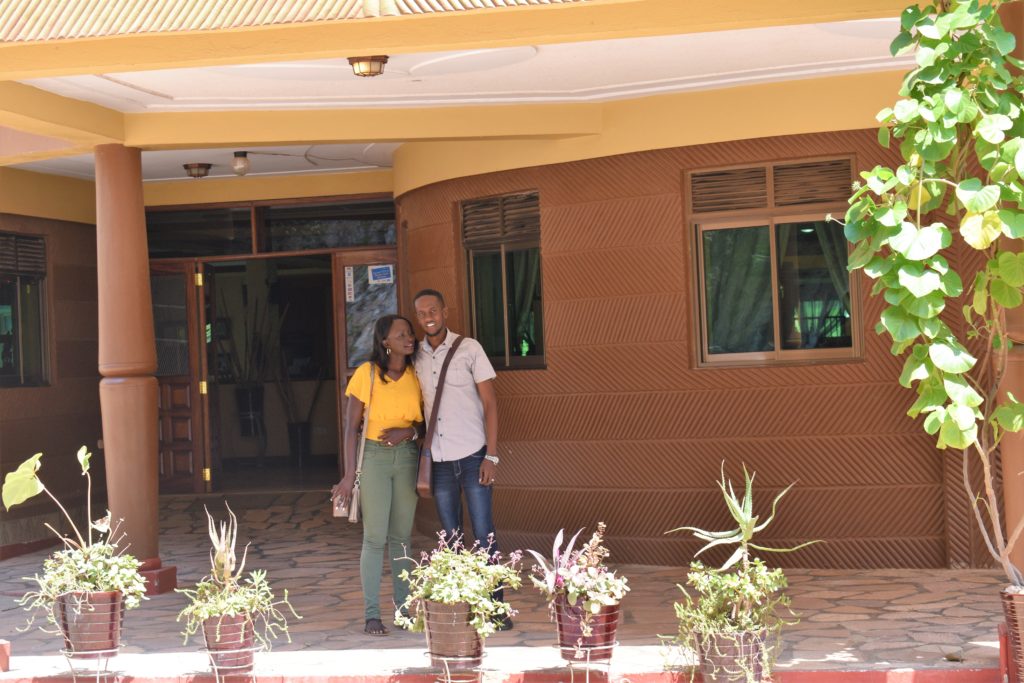 The reception was a "wow" factor!! We had a warm welcome by the doorman who ushered us into the lounge, as another staff walked in and handed us a welcome cocktail juice. Seated on the cozy chairs, we reluctantly drunk our cocktail – something we much needed after 7hours drive on the road (Kampala-Kabale).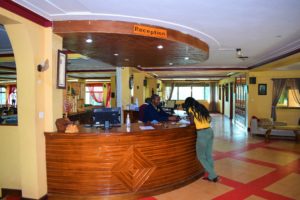 My husband was addressed by his name by the front desk staff something we very much appreciated and loved – a sign they were prepared to receive us. Even more during our stay, we were repeatedly addressed by our names which was absolutely a wonderful touch to their service – makes you feel at home. I must say, the lounge is very beautiful and well-appointed.
The Cottages
Bunyonyi Safaris resort offers a variety of accommodation options – from cottages, family suites, and superior rooms, deluxe rooms, dormitory and camping.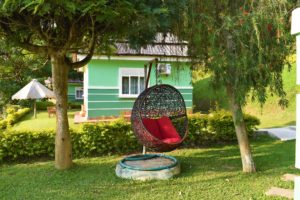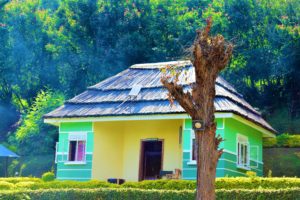 We stayed in Pelican cottage which over looked the swimming pool, Lake Bunyonyi, private balcony with resting chairs and private compound. I must confess, we really enjoyed waking up to an iconic view of the gorgeous lake Bunyonyi.
Our room
Our room was spacious and clean. Room amenities included power socket on each side of the bed, Wi-Fi, T.V, phone, dressing mirror and table, an electric kettle spacious closet and functioning air conditioner.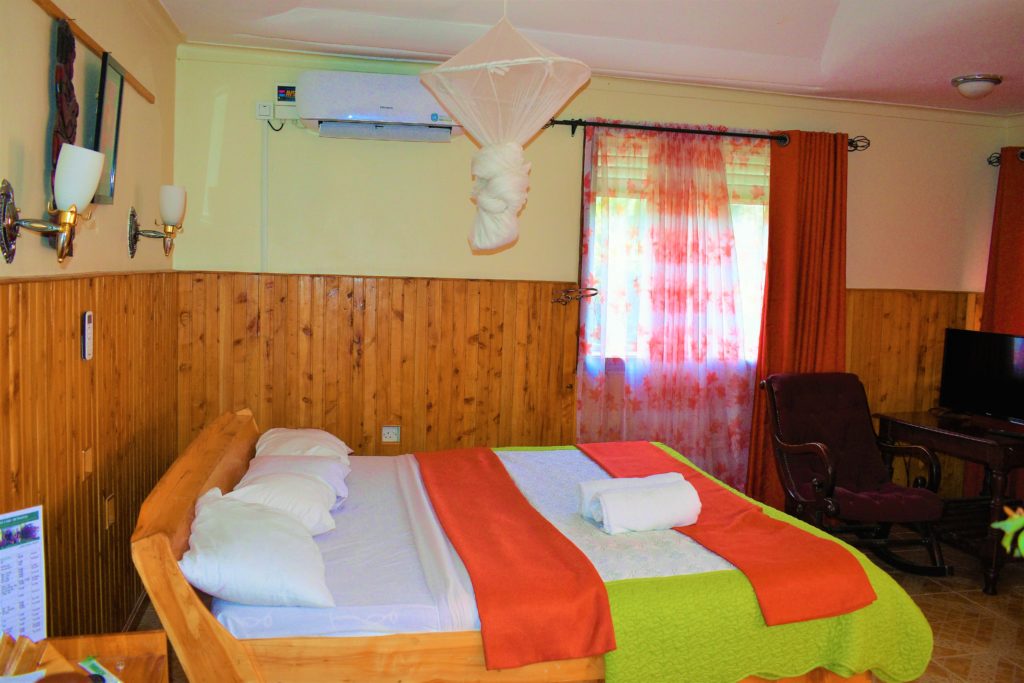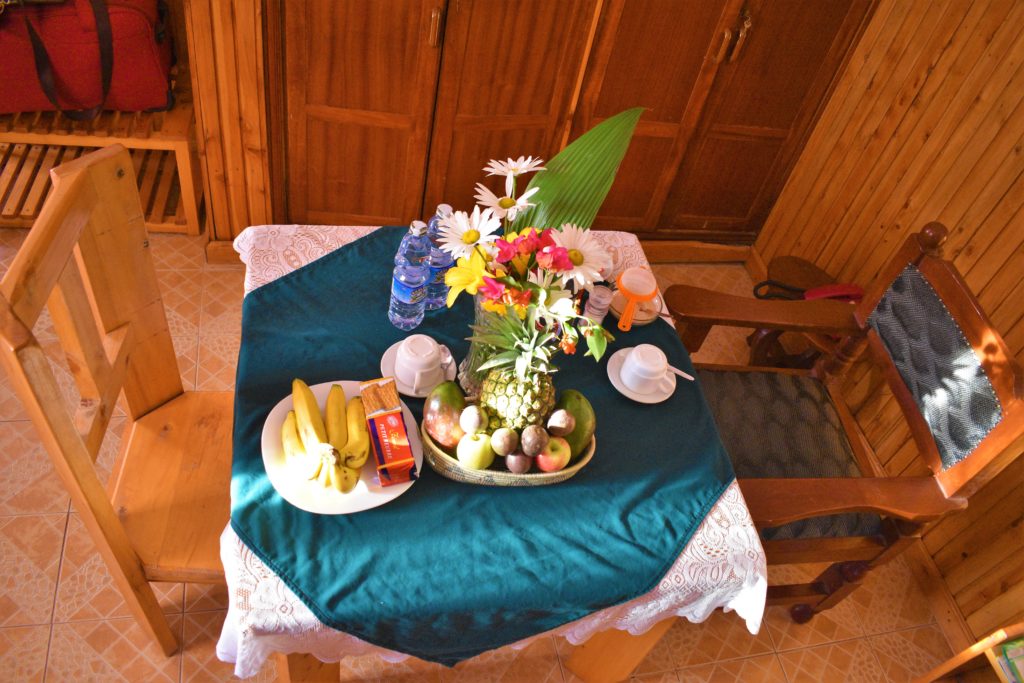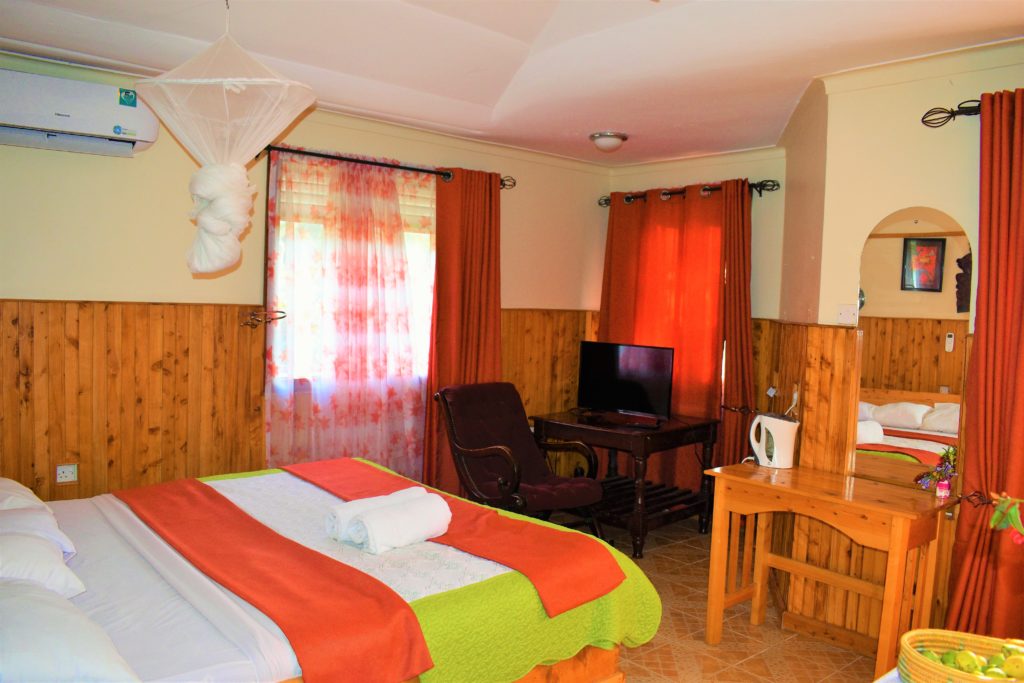 The bed was comfortable with fresh flowers sprinkled on it in a heart shape and everything smelled lovely.  We had a fruit basket, bottle of water and flowers beautifully presented on the tables.
Bathroom
Not one to die for (ting) – but it had all the basics one needs to walk out clean.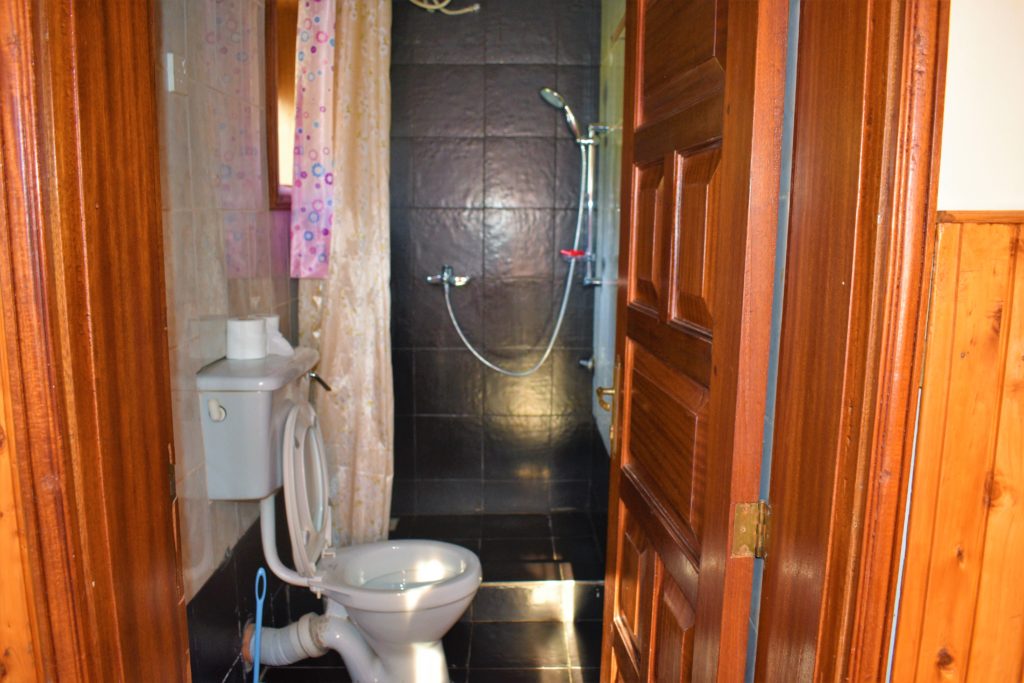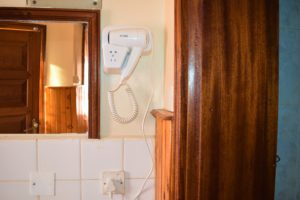 A walk in shower, toiletries, hair dryer, well-functioning water heater and towels- yes, soft, clean and lovely.
Food and drinks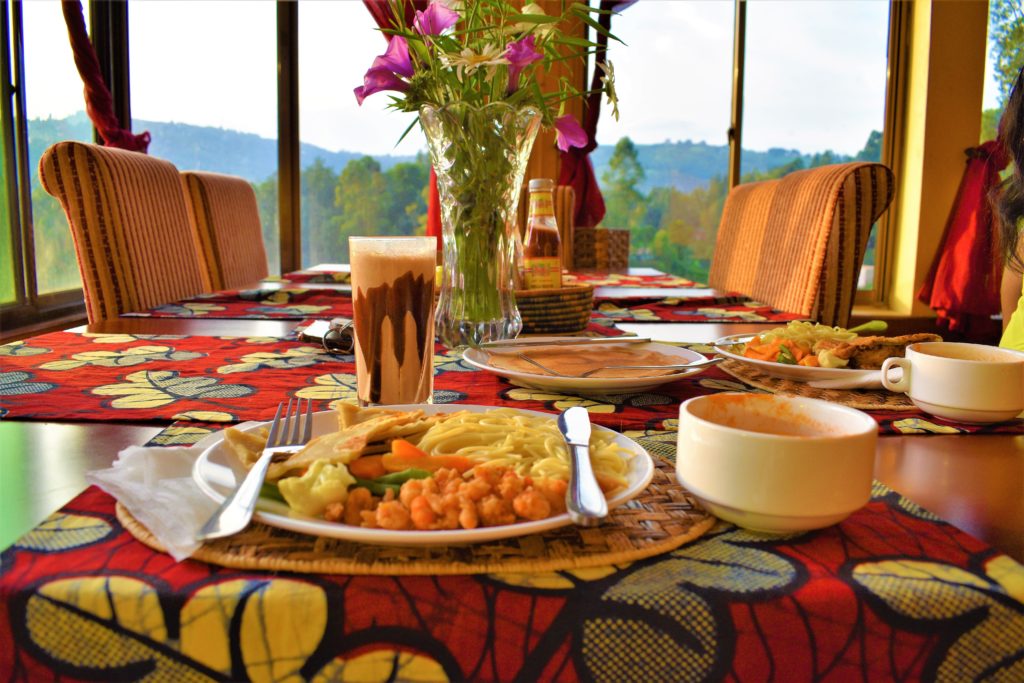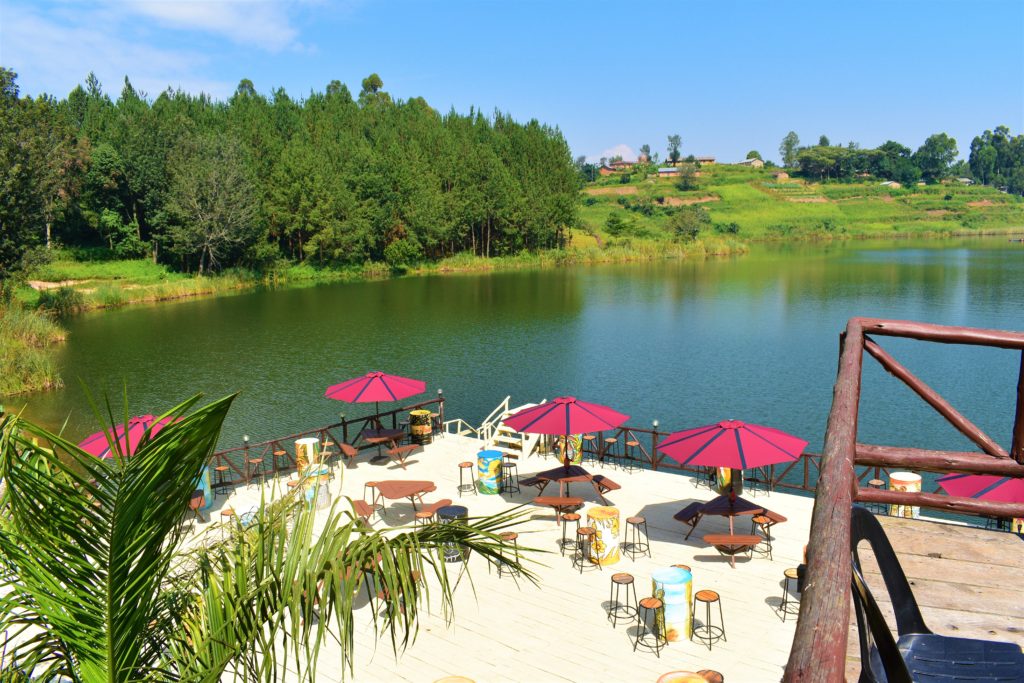 If you're staying "full board" at Bunyonyi Safaris Resort, all of the food is included with loads of la carte option. You can dine at any of the four dining points and most of all an efficient room services option. Drinks are served anytime you make a request which was really nice touch.
Breakfast was really phenomenal, served in a variety.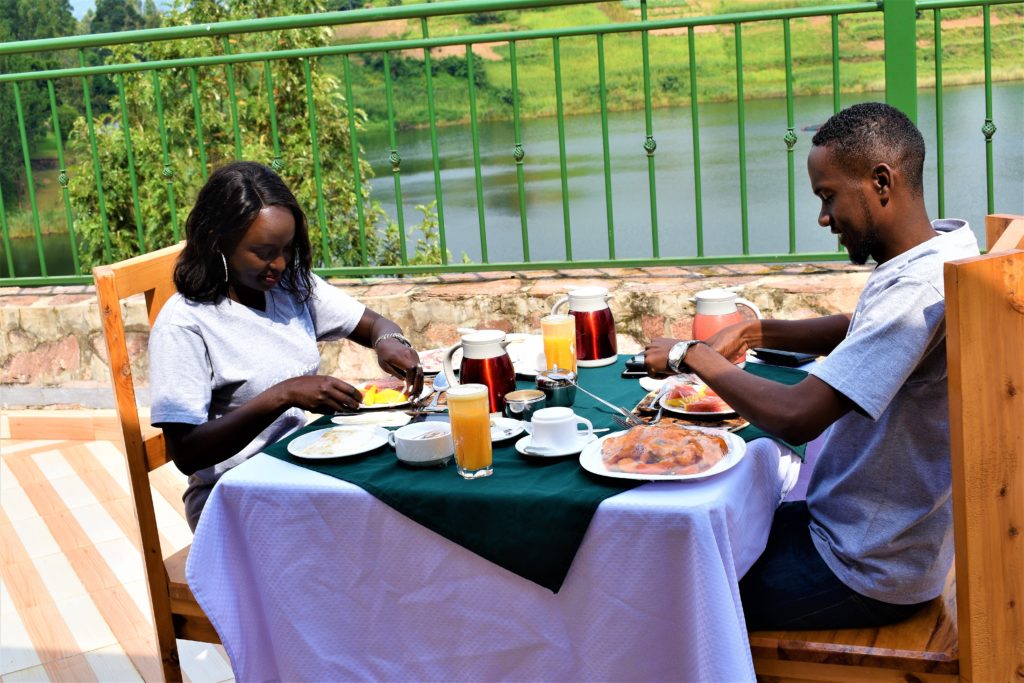 My favorites were the beacons, juice, cereals and millet porridge. We enjoyed breakfast at the roof terrace dinning with a magnificent view of the lake and cool breeze- I found it worth mentioning.
With regards to food (lunch &dinner), we really LOVED the foods –starters included very tasty Bunyonyi Soup (my favorite), guacamole served with chapatti, Cray fish soup, pumpkin soup, mushroom soup.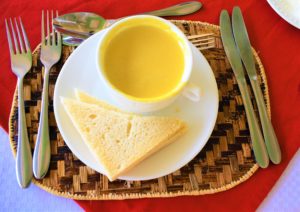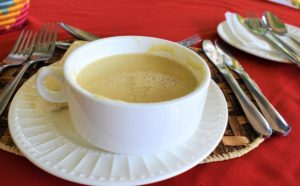 Tried different items on the menu which includes pork ribs, chicken, peas, Italian pizza, Cray fish, sandwiches, burgers and some traditional dishes –  and the food was exceptional.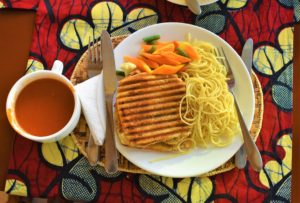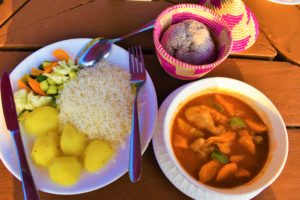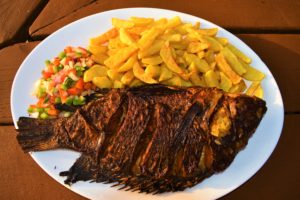 Gym and swimming pool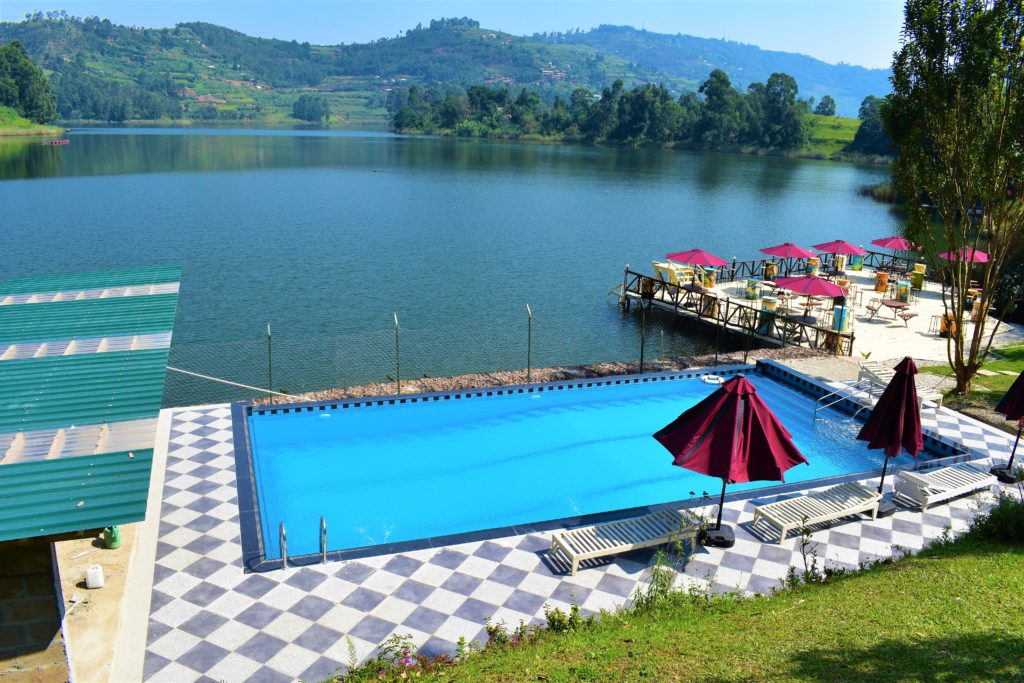 We were lucky enough that the works on the swimming pool was just being complete which of course is an additional touch to the resort.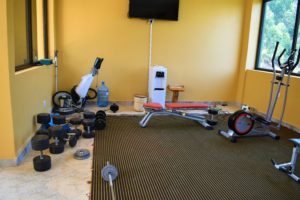 Gym is well equipt to keep you fit. Though we didn't get enough time for the gym as we thought we would.
Activities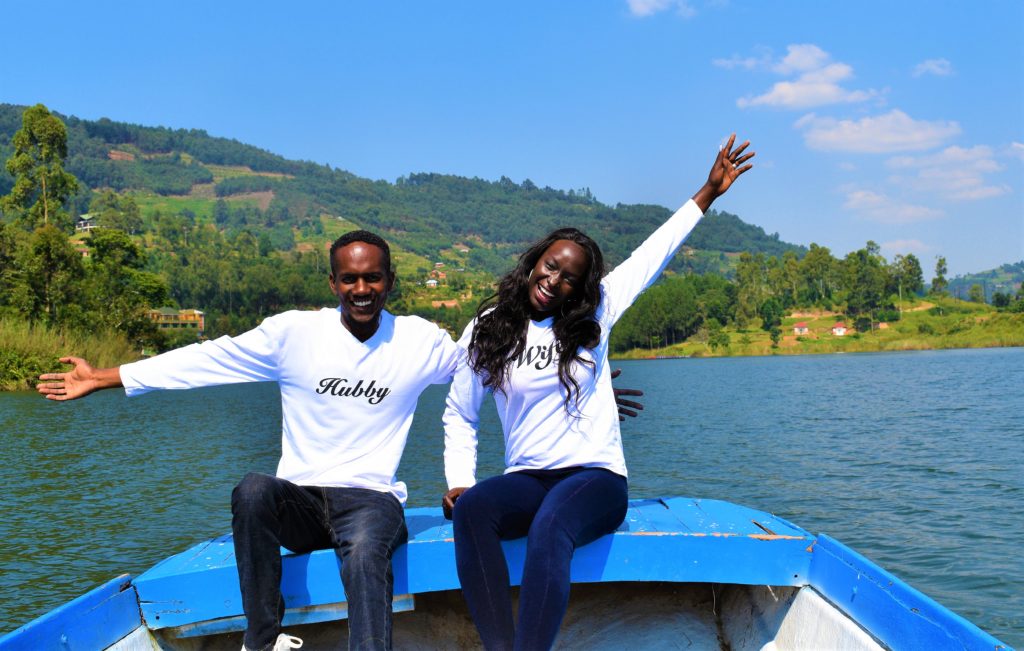 Our highlights of the activities includes boat cruise and biking adventurous-biking-around-lake-Bunyan-island/ – must do activities. Others are hiking, bird watching, swimming, sauna & steam bath, massage. It's a place for active people who love to stay busy and all its activities revolves around the lake.
In my Opinion
Our stay at Bunyonyi Safaris resort was really enjoyable- we felt welcome and the staff were friendly, very professional as if we had been there before. I would recommend anyone to stay at bunyonyisafarisresort.com – PERFECT CHOICE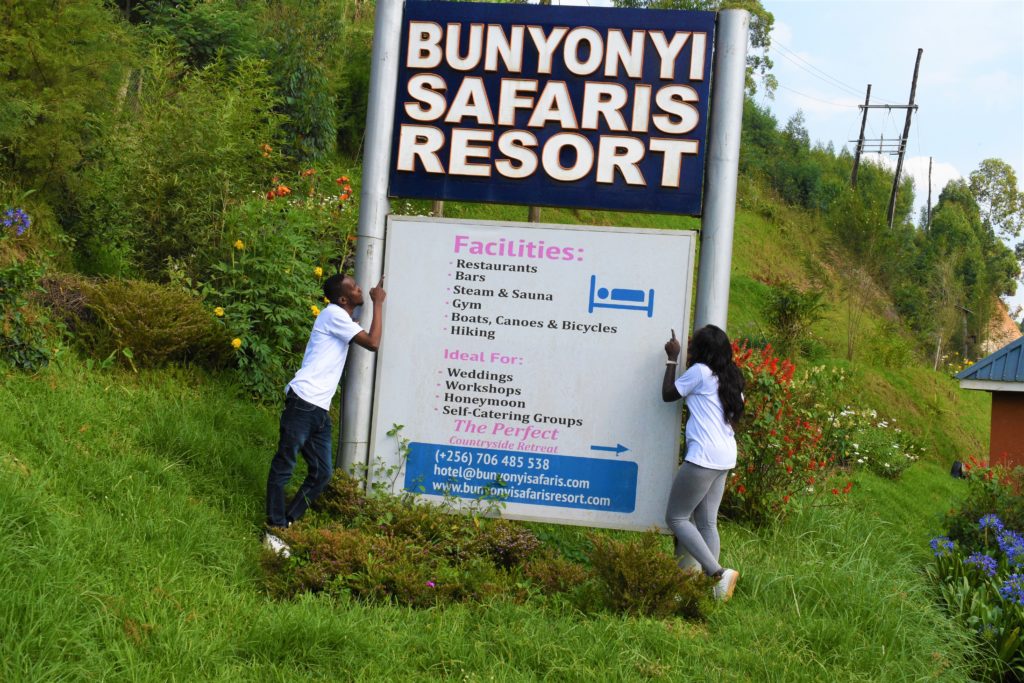 Impressed by this review? Well check out my other hotel reviews. Sharing is caring!!
Reserve YOUR room at bunyonyisafarisresort.com NOW!!
Signed