On our recent visit Kabale district – Uganda, we decided to go hiking for a day. We were particularly eager to see and experience the beauty of this place- quiet, remote and view all the beautiful Islands on the magnificent lake bunyonyi.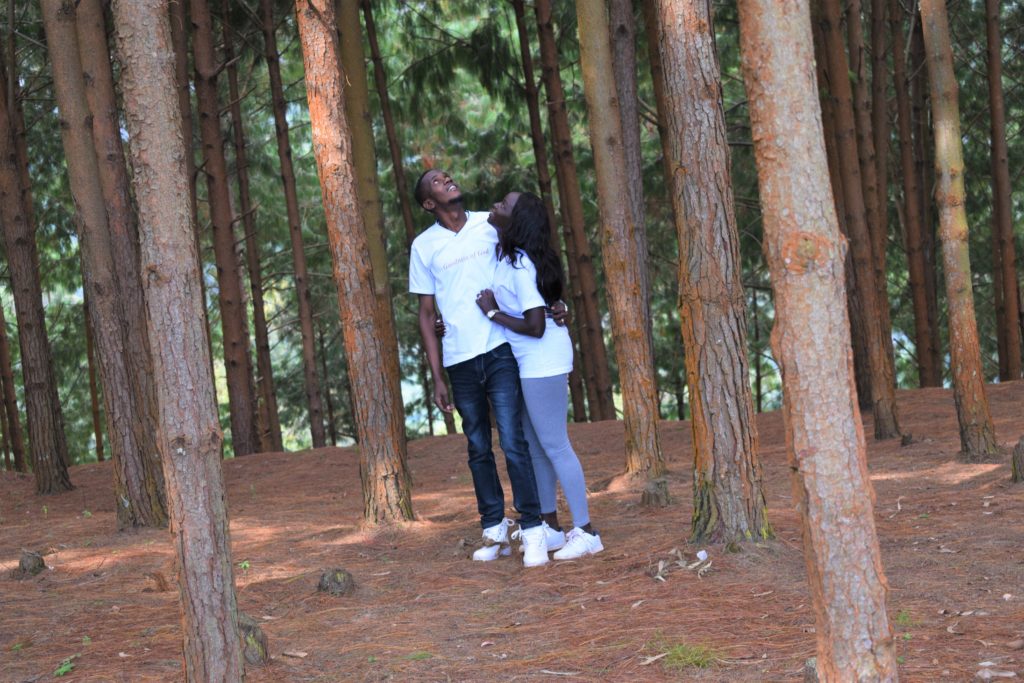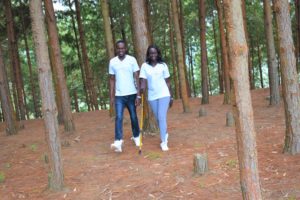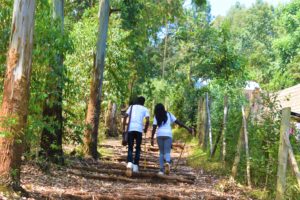 Lake Bunyonyi has become one of our favorite holiday destination in Uganda- and I think to most people that have visited the place. We set off just after breakfast from our hotel for the long day hike that didn't require us to carry backpacks, tents, chairs and eats. It was my first time hiking which even made me more excited despite of my fear for long and challenging distances.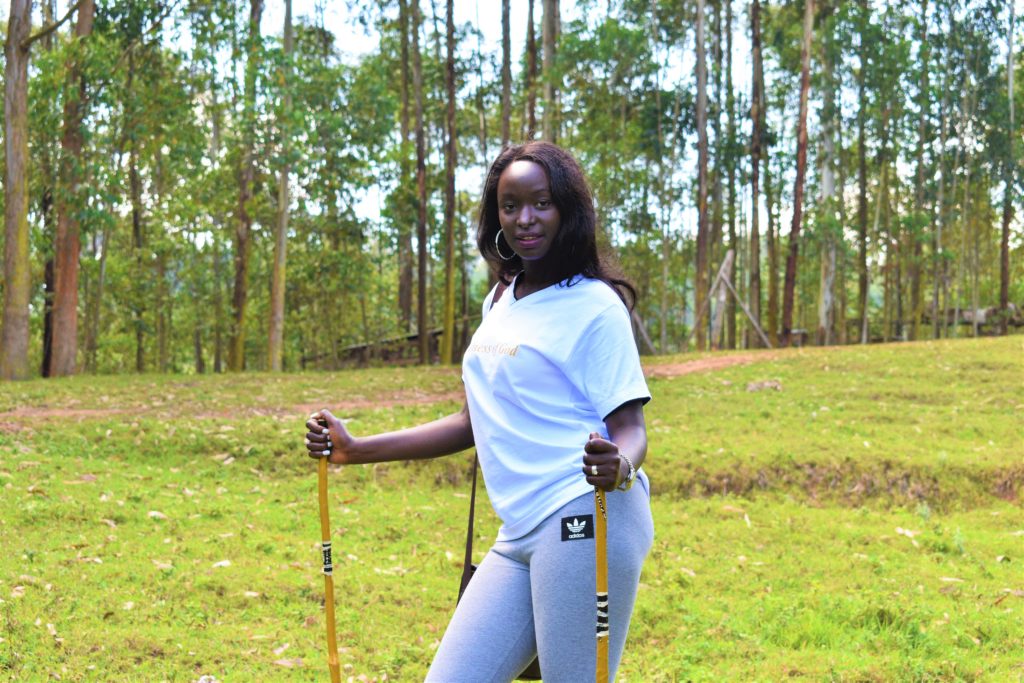 For a passionate hiker would call this "baby step hiking".  We made a stopover at Arcadia cottage, that seats on top of the hill overlooking all the Islands on the Lake.
Arcadia Cottage, is an undeniably beautiful property. What thrilled us more is their well thought location –"highest Cottage on the hill overlooking the rolling hills and stunning Lake Bunyonyi's wonderful islands".
They have well-built timber cottages, grass thatched cottages and built cottages. All the cottages are self-contained with balconies overlooking the lake. This is a place you step out of your cottage and will be greeted by the breathtaking views.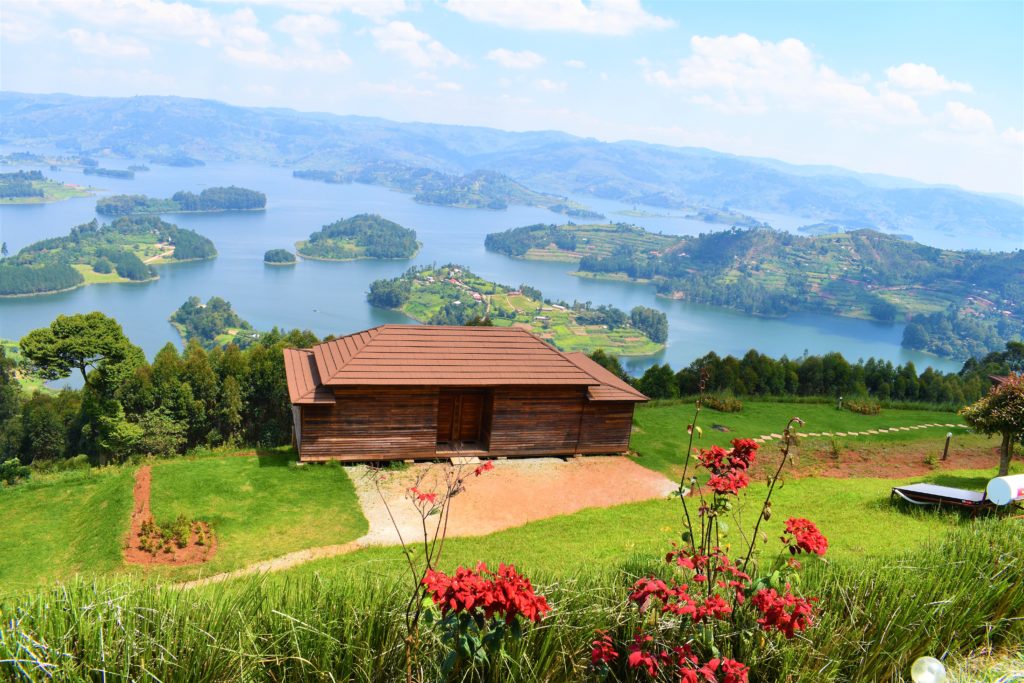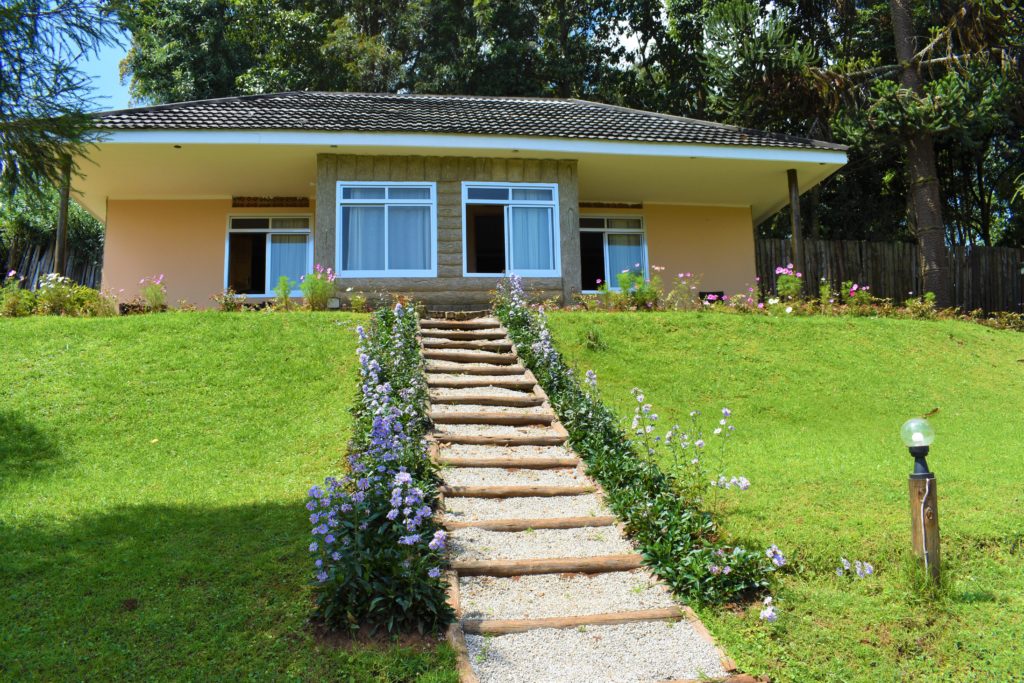 Reception and Entrance
It was a "wow factor for me".The reception and lobby was simple, not spacious yet really felt open and fresh. We didn't really find anyone checking-in when we arrived but one of the desk staff quickly welcomed us – No better way to feel at home when you're received with a smile.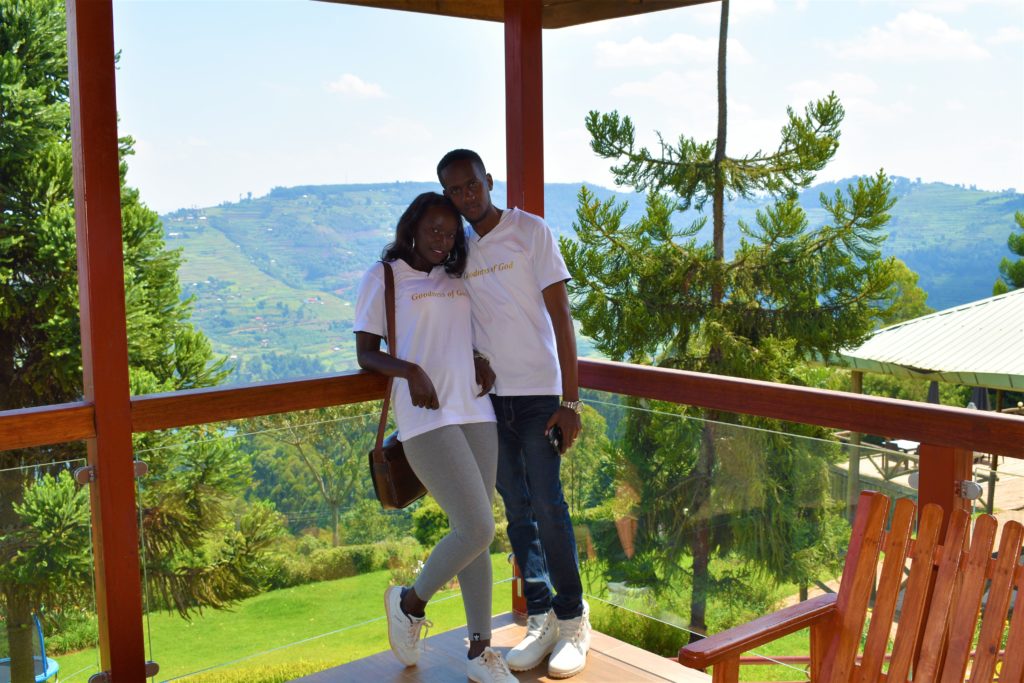 We didn't waste any time but told her that our reason for coming was simply to explore the cottages if it can be an ideal place to stay in on our next vacation. Of course, we were "especially me" tired and hungry – we needed to rest and have some bites before we continue with our hike.We couldn't help but notice the beautiful views from the balcony and the tranquility of the entire hotel. I always appreciate the little things like that.
Once we had finished enjoying our time on the balcony, we started our tour of the property with a very knowledgeable, kind, professional and friendly lady staff.
Compound and gardens
Very lovely – and this is the place to come for some peace and quiet. Beautiful and well maintained garden, spacious compound enough to make you feel miles away from the world, yet close to everything beautiful that will make you feel relaxed and happy.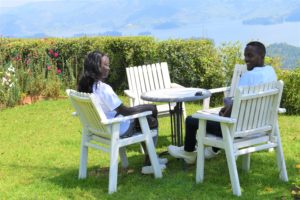 No sign of swimming pool- which is one of the favorite things I look out in any hotel. Nevertheless, there is a whole lake for experienced swimmers.
Rooms
Another "wow factor for me"! Incredibly spacious, clean, organized and definitely with amazing views. The décor of the room is well thought of and the creative floral wall hanging above the bed being the highlights. The carpet design in the bedroom side and seating area was amazing.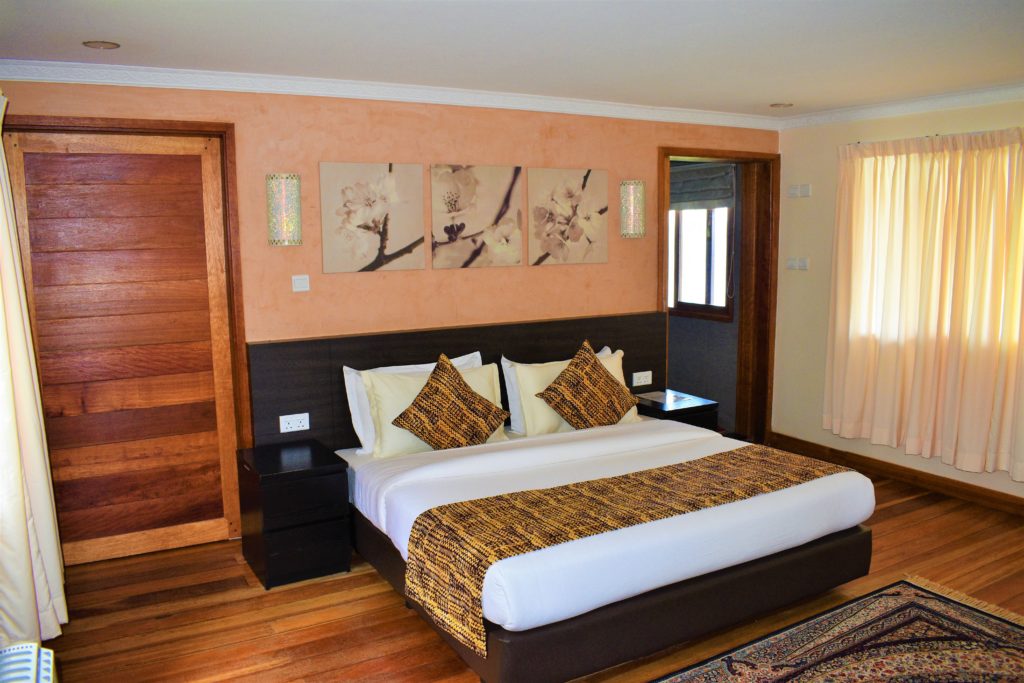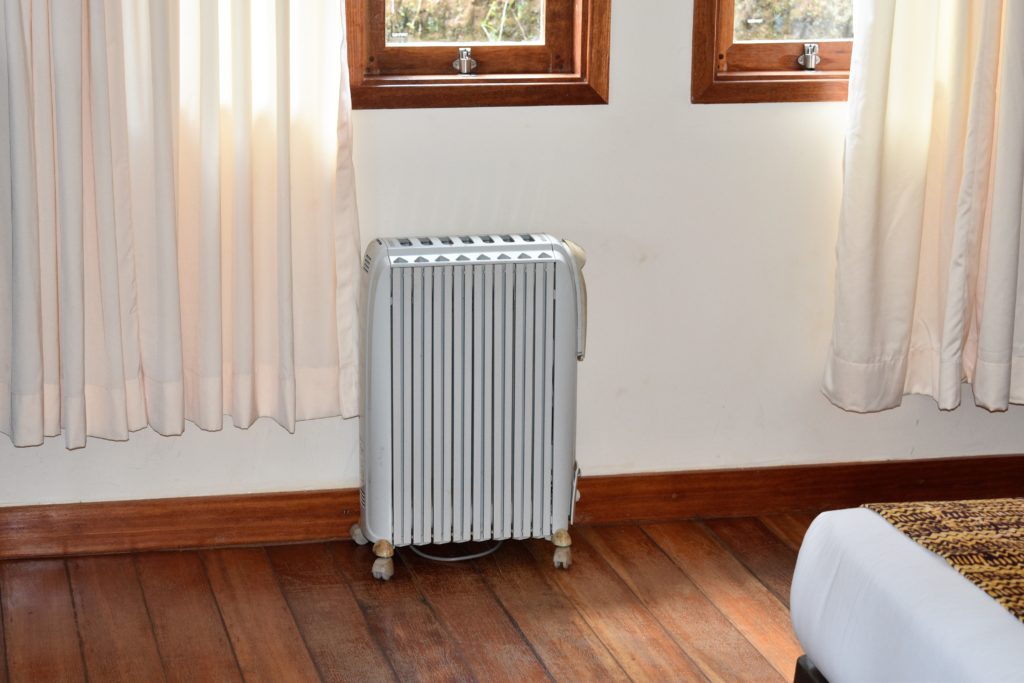 The room features, spacious closet, room warmer, Wi-Fi, mini fridge and the bed! I can gladly say, it's lovely and comfortable with cozy duvet and pillows. The bedside table was free of clutter with power sockets on both sides of the bed ideal for charging phones, laptops or any electrical device.
A clutter free bedside gives me more peace. I loved the complementary black, gold decorative patterns on the tiny pillows and bed runner that gave it a more interesting look.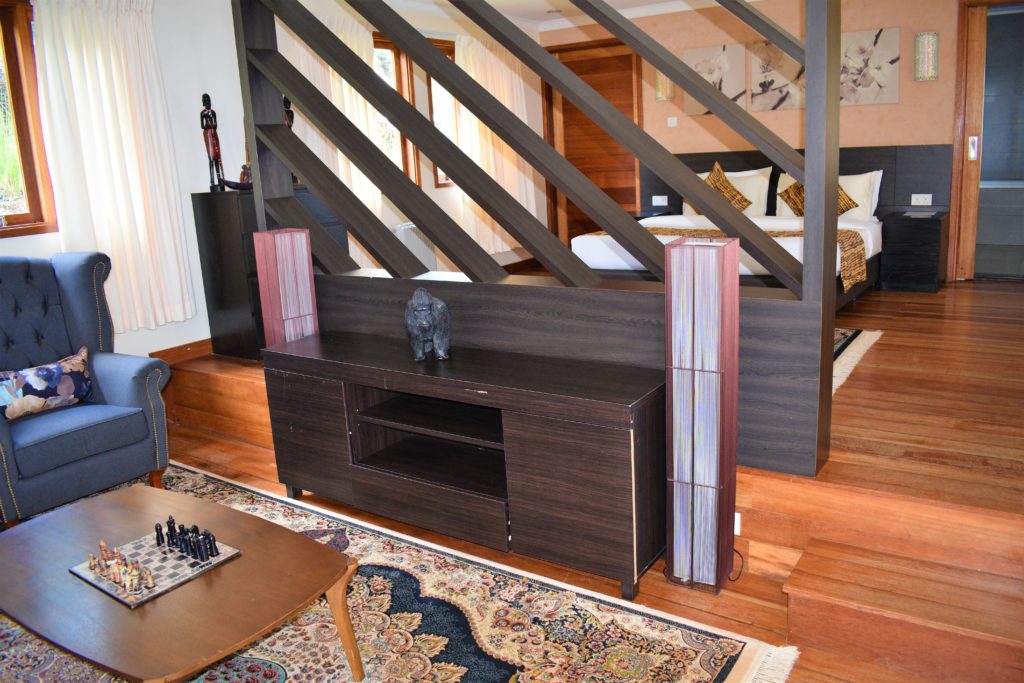 The bedroom area was separated from the spacious seating area by a dark wooden pallet. The sofa is a perfect spot to relax after a long day with some drinks from the mini fridge while planning for your next day's itinerary. No TV, yes! I mean it- it's for totally getaway travelers.
Bathroom
The spacious, clean bathroom was pleasantly furnished with grey, black and white colors. The bathroom has got full natural light coming through from the large window, something I found perfectly authentic.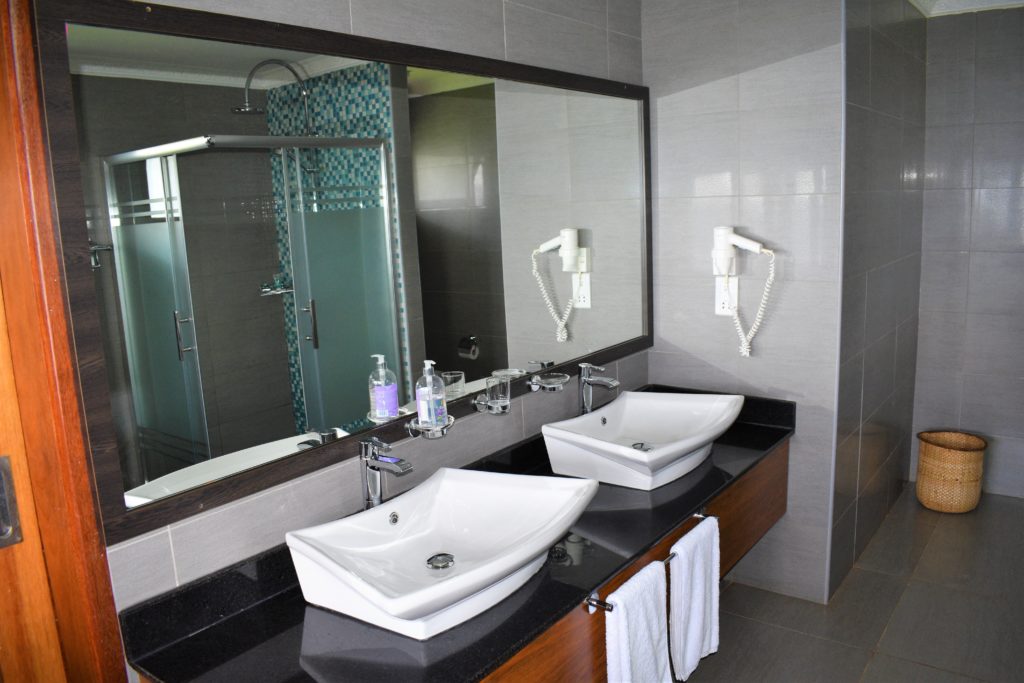 Just opposite the bathroom entrance is an amazing bathtub. There's also a really nice walk in shower and toilet in a separate room.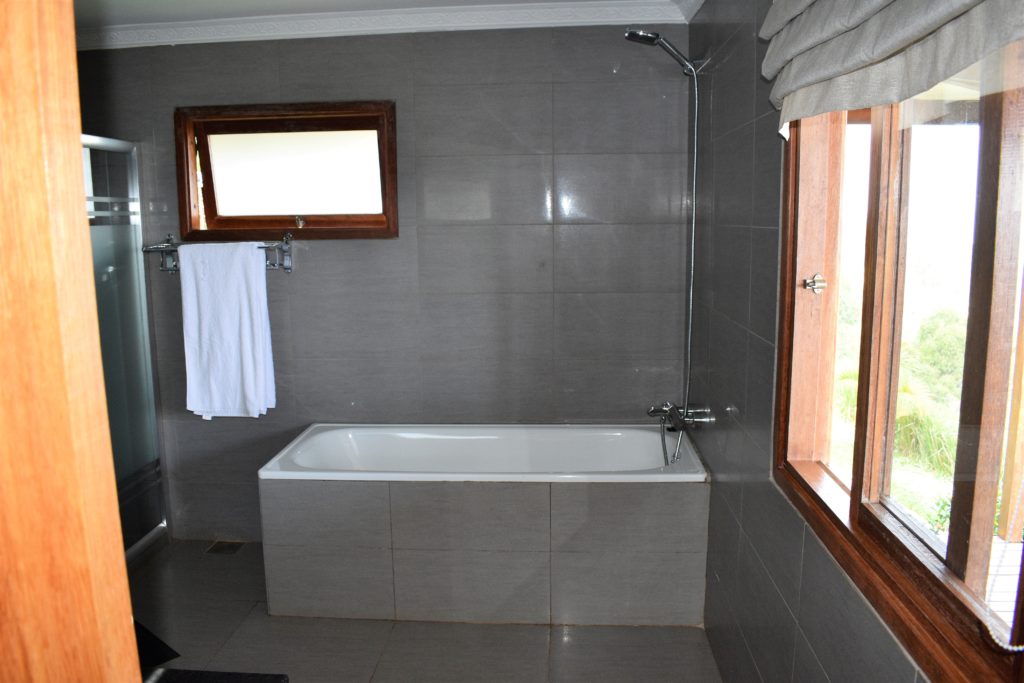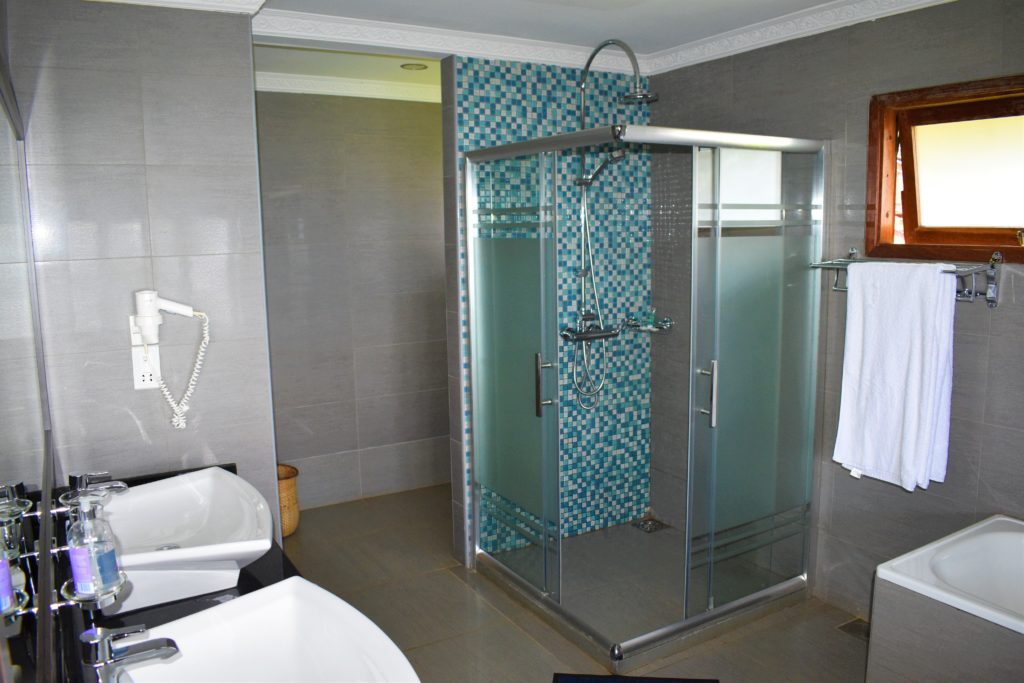 The large mirror, two large supper white sink blending with the black marble made is the nicest bathroom I've ever seen around Lake Bunyonyi hotel. The towels, hair dryer and toiletries are really of high quality.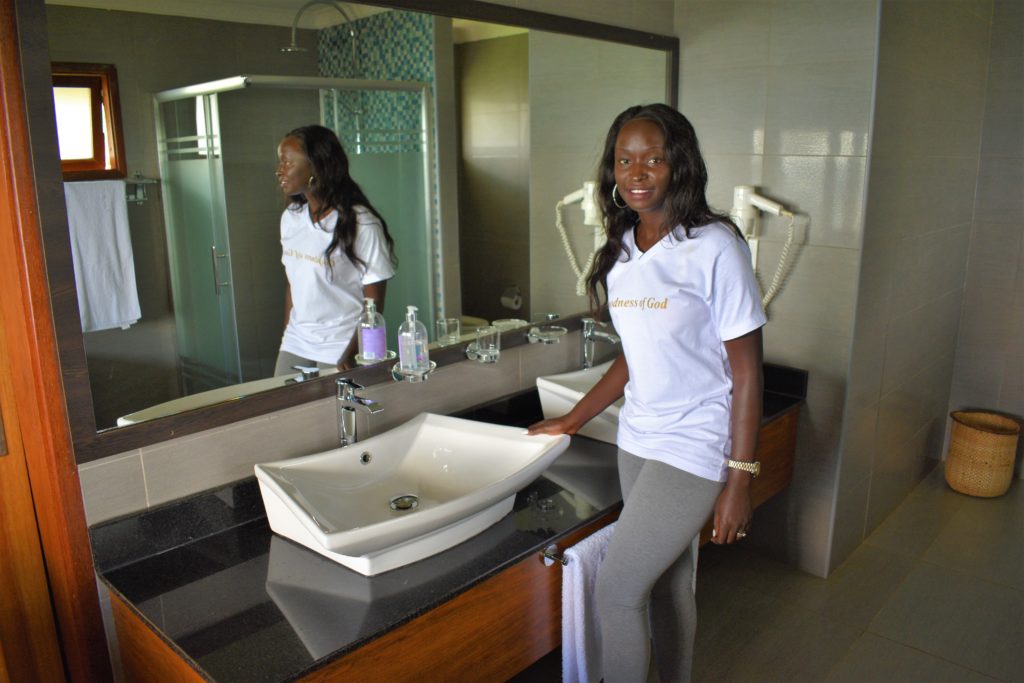 Drinks and bites
Since we had a short time at the hotel, we took African tea, herbal tea that came along with chapatti and round bread. They tasted yummy and more so with a beautiful view of the lake.
The hotel features two restaurants and fully stocked bar.
Final thought
We found it to be a destination to consider for a glamorous getaway – seeking some peace in nature with the most excellent and stunning views of all the Islands on Lake Bunyonyi. We absolutely loved our 1 hour stay at the Arcadia lodge as I felt like we had stumbled upon a little gem. We were told activities includes Bird watching, community visits, quad biking, hiking and Mountain biking among others. Arcadia Cottage is a place for both local and international guests ready to enjoy professional services at comfort and an experience you'll keep in mind forever. Lovely place and would recommend a visit to absolutely anyone visiting Uganda.
Book at arcadialodges.com
Impressed by this review? Well check out my other hotel reviews. Sharing is caring!!
Disclaimer: We were guests of Bunyonyi Safaris resort and made a stopover at Arcadia Cottages for an hour during our 1 day hike.  We were welcomed and allowed to tour the property. All views and opinions are my own.