August '80 Restaurant & lounge is located along Bukoto Kisalosalo road at Mutebe close. It is one of the newest and thriving restaurant in Kampala. I and my husband were thrilled to be invited to do food tasting of some of the meals they have on their menu.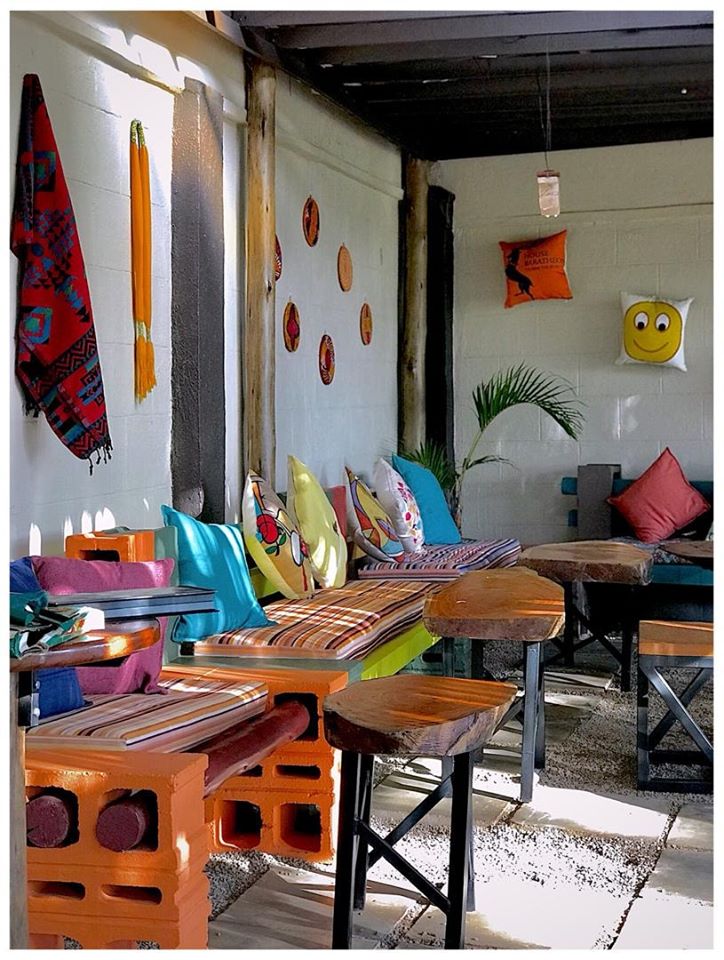 The beautifully casual ambiance with a touch of crafted wooden seats and tables blended with colorful cushions, beautiful lightings immediately makes you feel relaxed and prepares you for a great treat. I also enjoyed seeing how open and unstuffy this restaurant was. The welcome from the staff was warm and hospitable.

So, we were served with some of the meals and drinks from their generous menu.
Drinks/ Beverages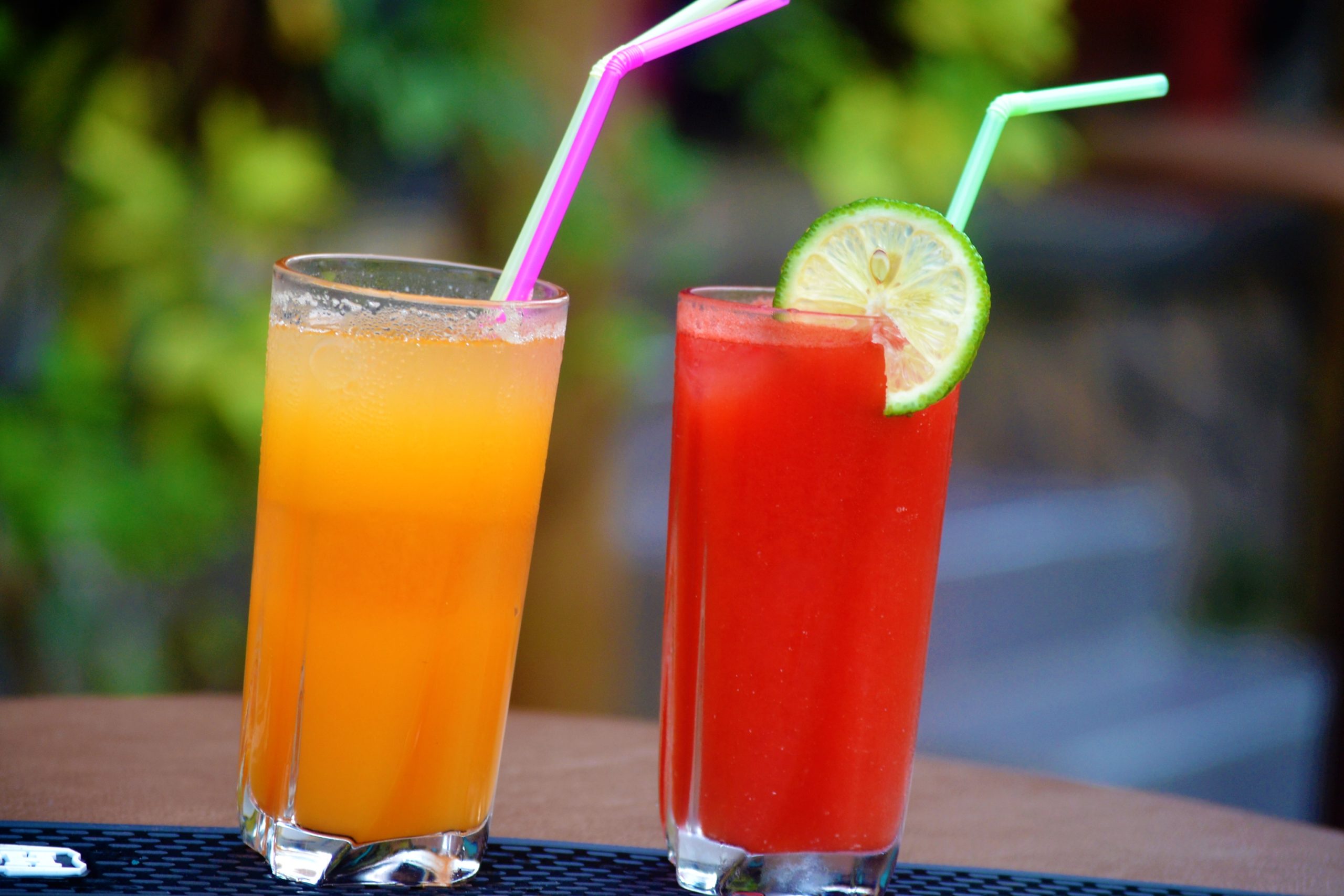 Cocktail galore!!  Cocktail, juice is the way to our hearts, like forever. We were thrilled to be welcomed with a variety of cocktail drinks when we arrived. The choice was all ours- from fancy something sweet and fruity, or bitter and sour, or maybe you want to go wild and order a beer – it's all on the menu. The different flavors were fresh mangoes juice, watermelon, passion fruit and lemonade.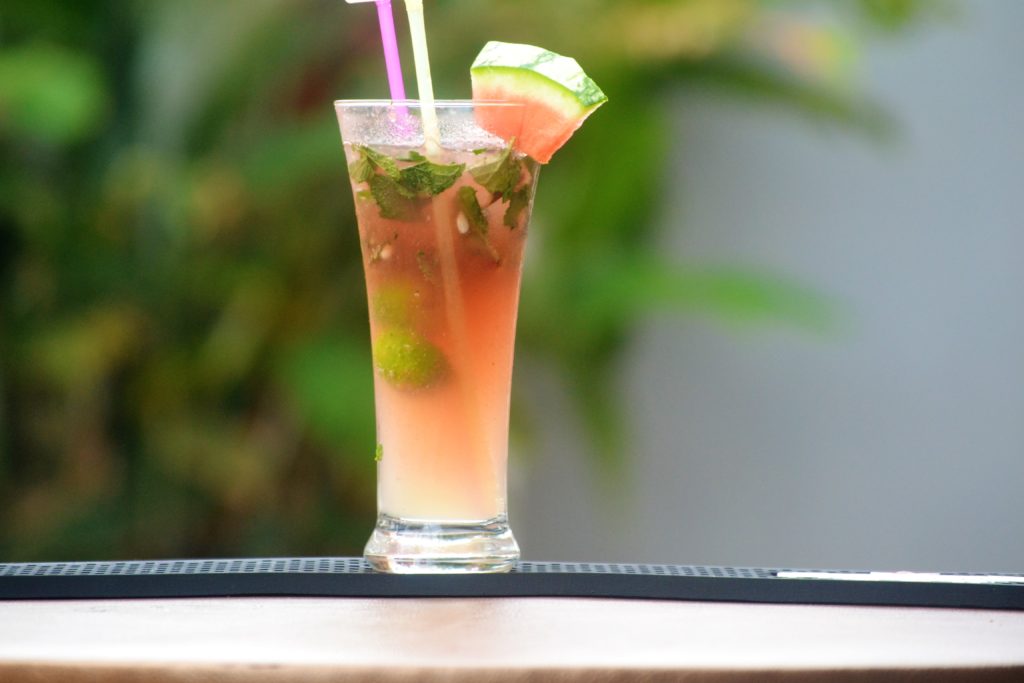 Watermelon juice was simply fantastic for me. A refreshing choice with a large piece of fruit attached to the glass. The juice was so flavorful, fresh and they look pretty too – loving taste buds. Very authentic cocktail worth trying.
Beef Spring roll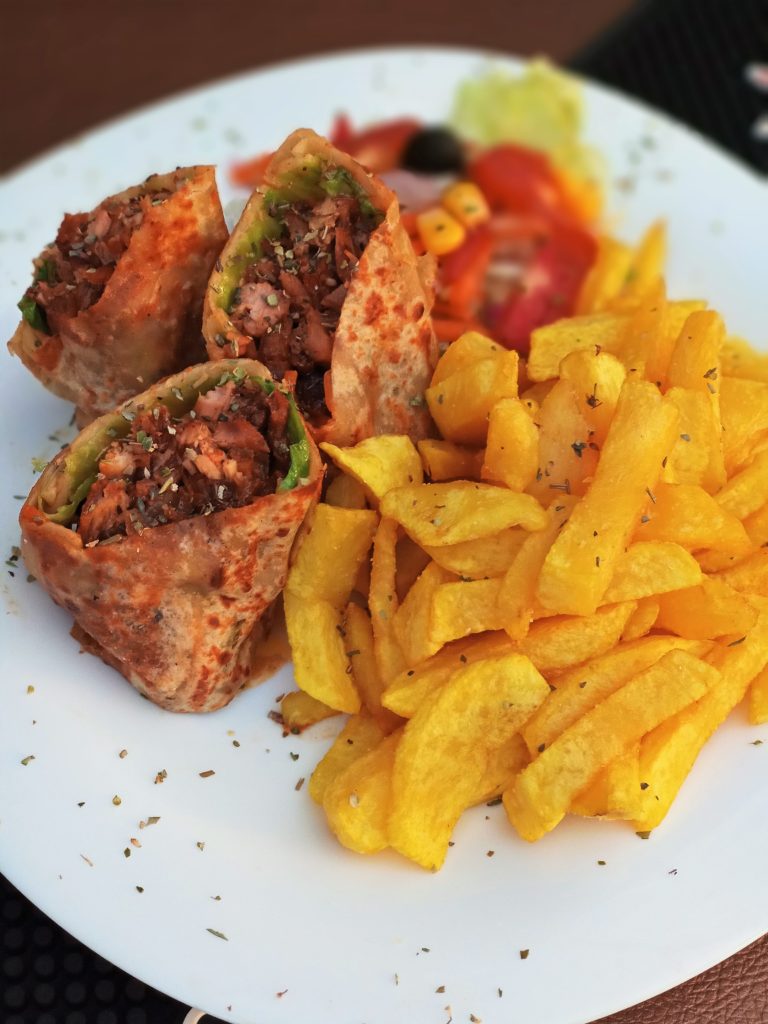 The beef spring roll was delightful. The meat was tender, juicy and flavorful served with fries and kachumbari. The chapatti wrap was very soft, delicious; however, the rolls would have even been better if served with soup of any choice as a perfect compliment. The finely chopped pieces of meat were so loaded that they barely fited into my mouth just in one bite. We definitely enjoyed the beef roll made for the delightful and satisfying eating sensation.
Chicken
The Buffalo wings was a hit for me and one of my favorites. I can't comprehend the cooking style the chef must have used, but whatever it is, it made these wings a must try for everyone- perfectly yummy. It was so tender, well marinated that one slice of a knife leaves the bone clean. for me, a typical Ugandan, one bite leaves the bone clean – like to fully enjoy it, I just need to hold it with my hands and give it a good bite. Drumsticks however, was simply grilled with some special sauce drizzled on it and finely chopped parsley giving it a delicious taste.
Fish
Fish – our favorite delicacy. The fish was very good and hearty served with fries and salads. I loved the fact that it had a unique sweet taste compared to the plain deep-fried fish. The fish was soft, sticky sweet and delicious just the way I like it. Definitely enjoyed it!!
Chicken soup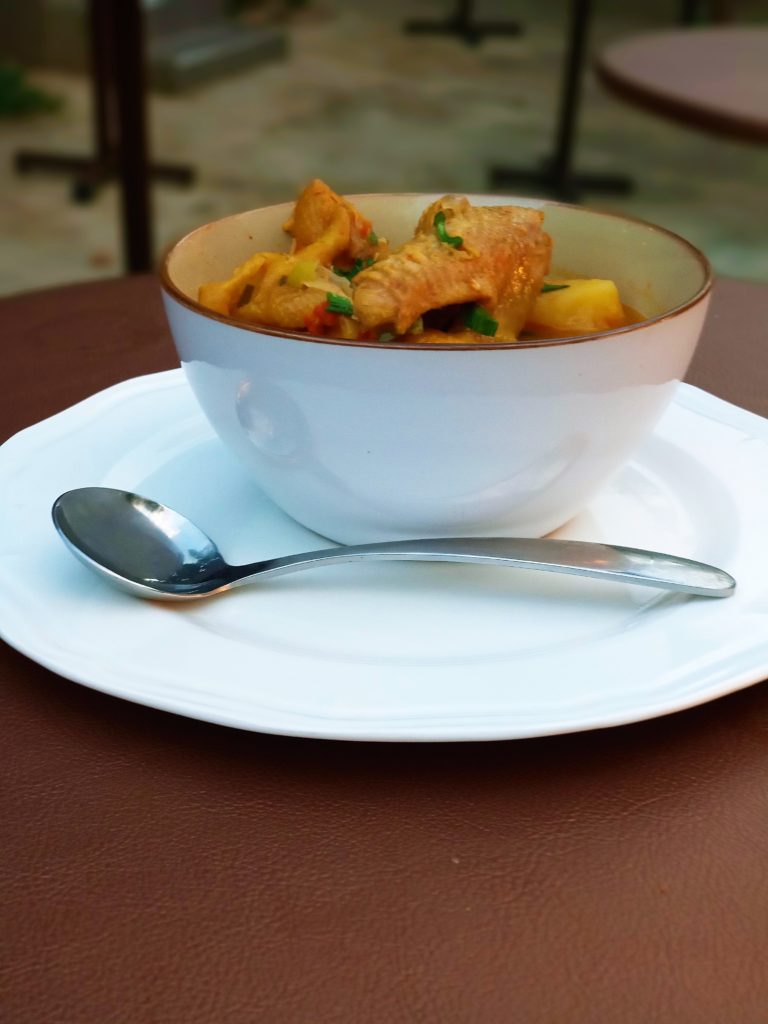 The chicken soup was heavenly and simply melted in my mouth. It's not only delicious but also healthy with everything boiled and served to eat. It invaded my taste buds and I like the fact that the chicken was boiled as a whole not sliced portion.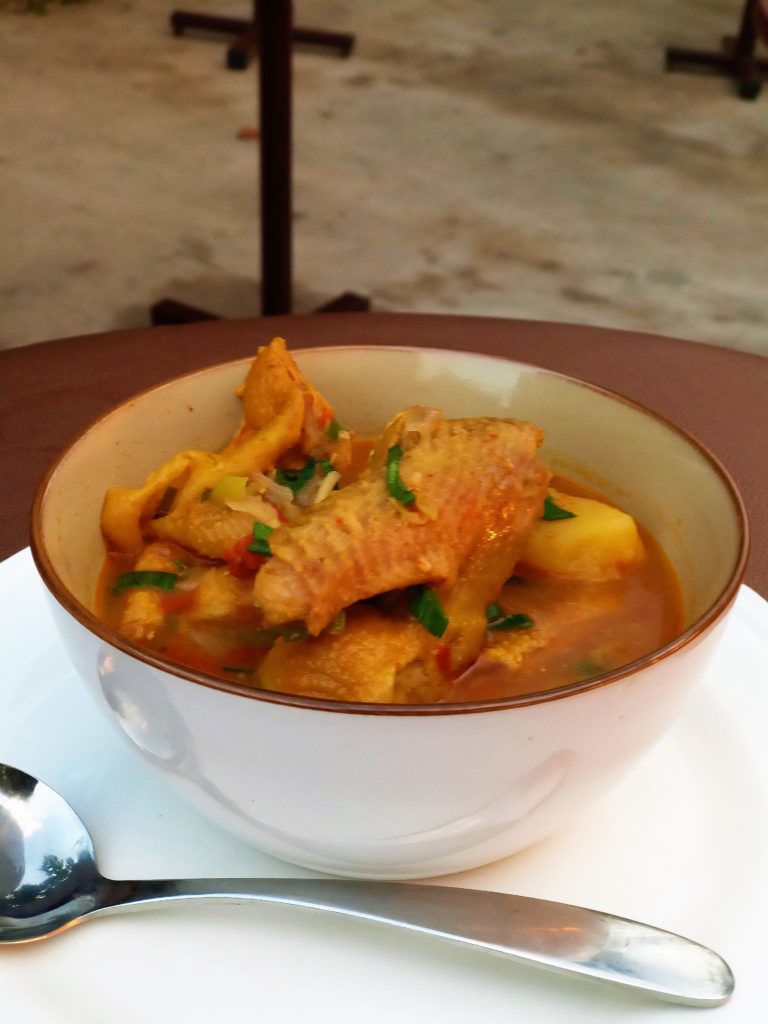 The Irish potatoes was a perfect compliment adding to its sweetness. Honestly, just order and enjoy its deliciousness and health benefits.
Pizza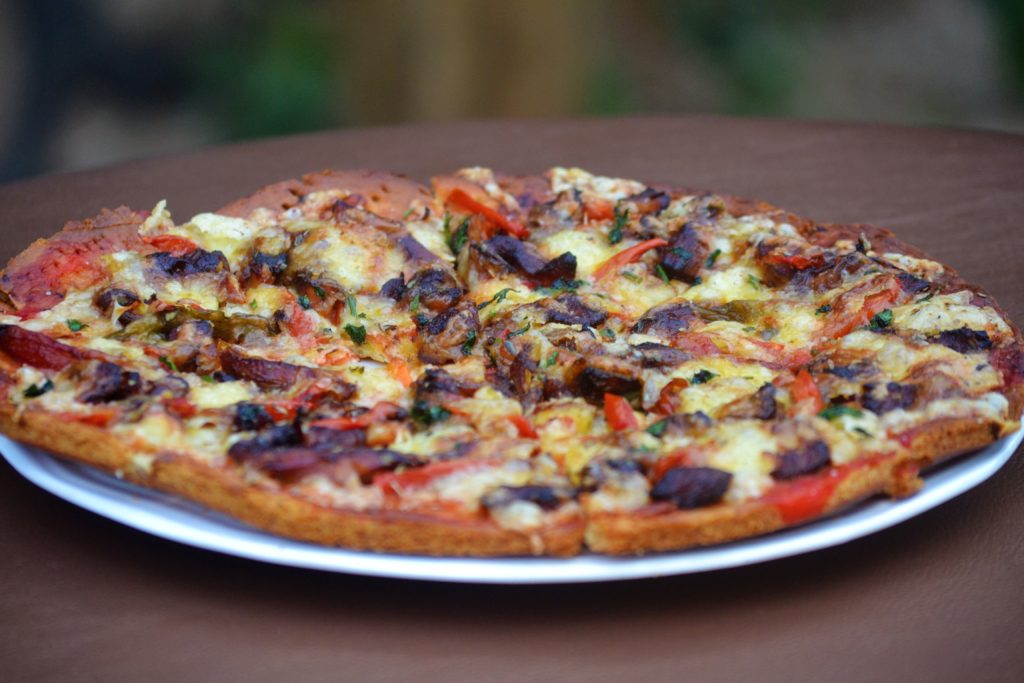 Pizza never breaks my heart but this almost did, sadly. I love crispy yet soft crust with a doughy inside taste and generous flavorful toppings. Our medium size pizza had a thin crust – literally the opposite of what I had imagined.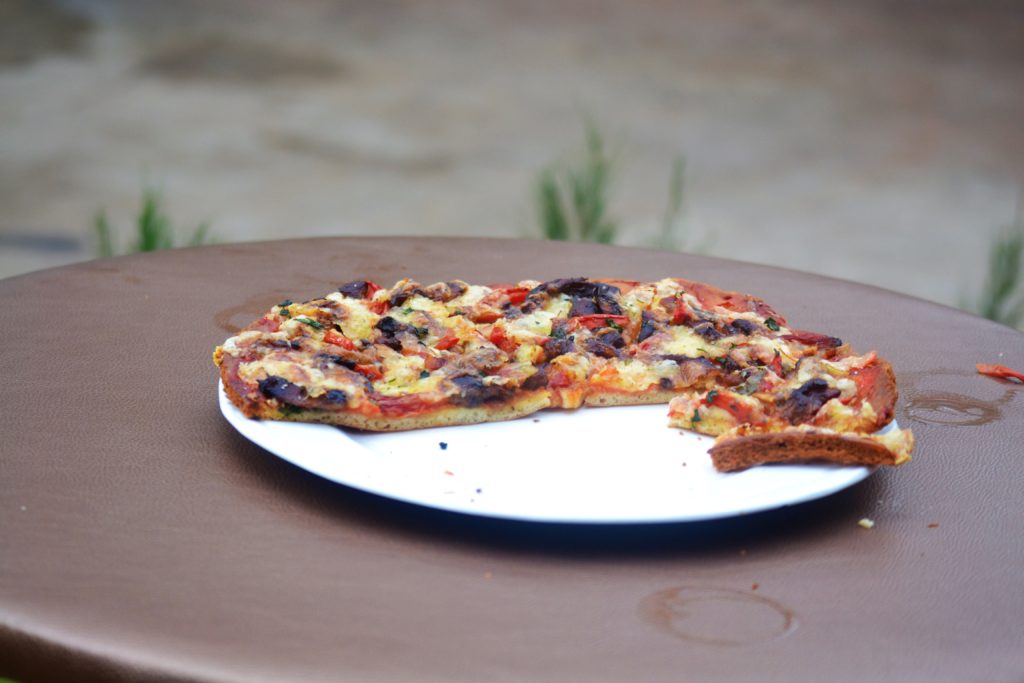 Regardless of that, it was delicious and would be the perfect pizza for someone who loves a thin crust and minimal toppings. So, pizza was a thumbs down for me.
Salads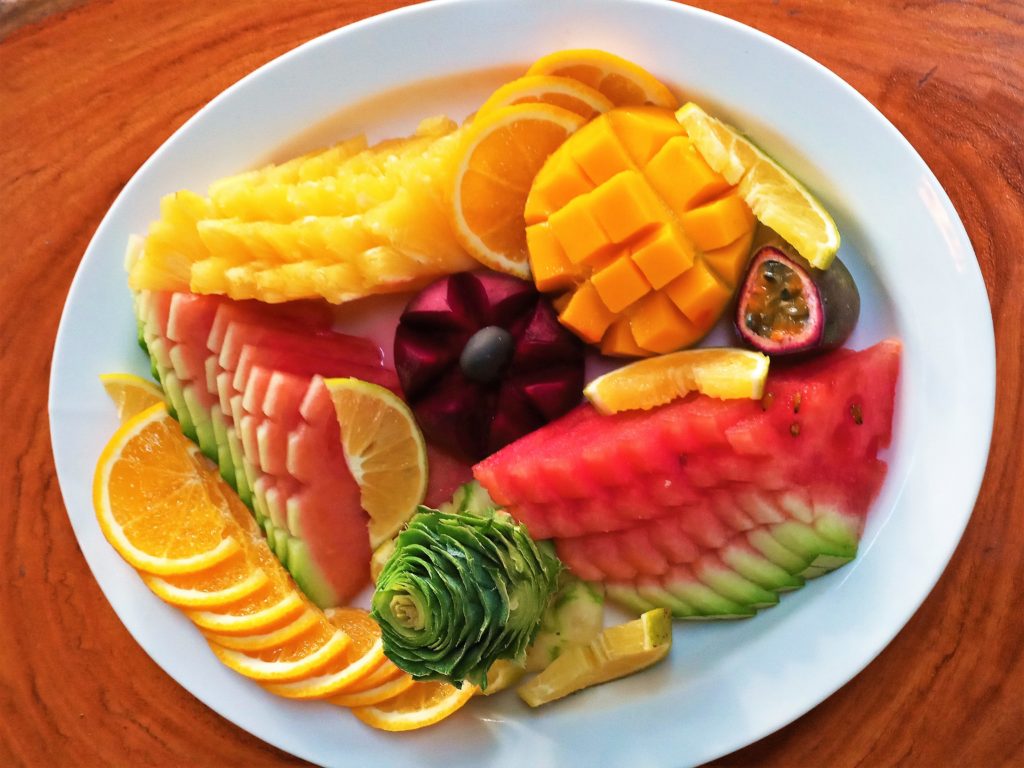 No meal is complete without Uganda's sweet tropical fruit and vegetable salads. We enjoyed the fruit salad that came with freshly cut mango, orange, watermelon, beetroot, passion fruit, lemon and pineapple. Nothing is more enjoyable than just sitting down and enjoying a bowl of fresh, sweet fruit and a lovely place – and that's what we had at August 80' Restaurant.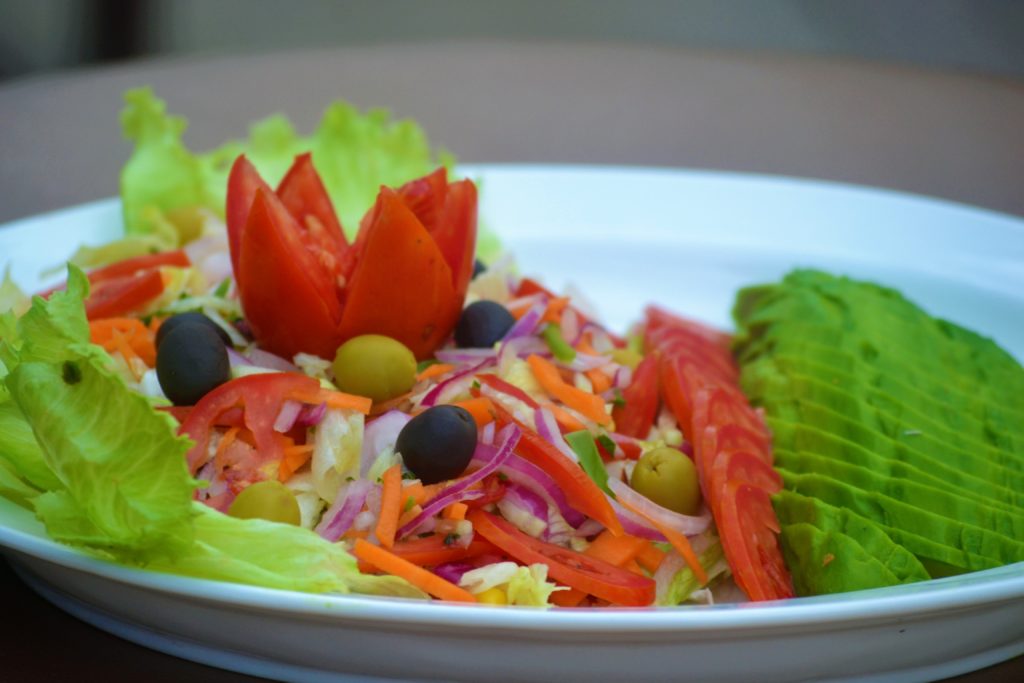 The vegetable salad was the winner as it came with a full plate of a variety of vegetables including some of my favorites like lettuce, cabbages, onions, tomatoes, black and green olives, carrots perfectly seasoned with avocado. I must say, we enjoyed our salads and it's a must eat at August '80 restaurant & Lounge.
Conclusion
Overall, I was impressed with the menu here at August 80' restaurant and had a fantastic experience. August '80 restaurant serves breakfast, lunch, dinner and a good place for corporate parties, birthdays and other causal parties. I would definitely suggest this restaurant, especially to those who would like to amazing food with on point customer care services.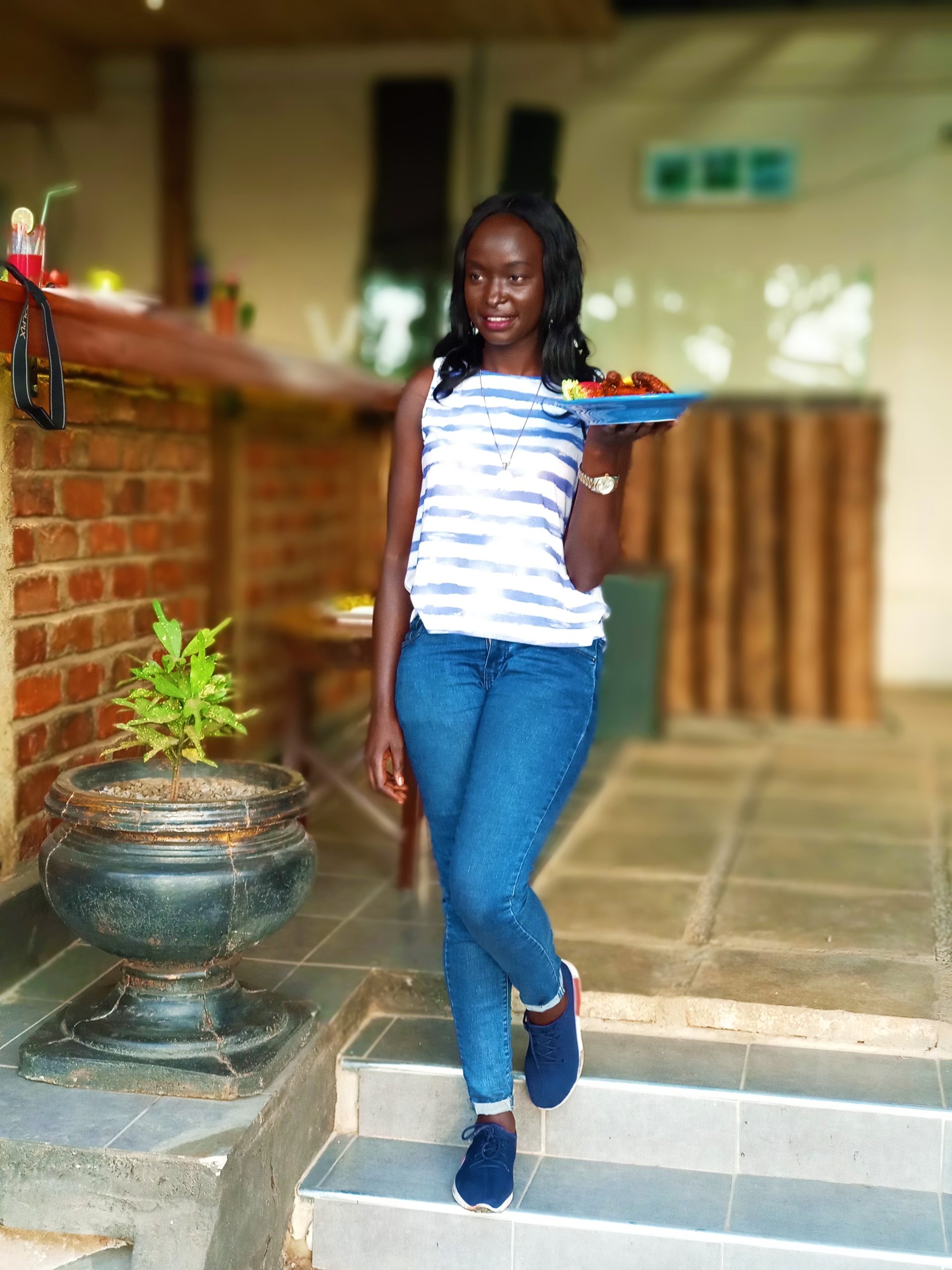 Visit August '80 Restaurant & Lounge at +256 755 600228
Disclaimer: We were invited for food tasting at the new restaurant and all opinions and pictures are mine.
Signed