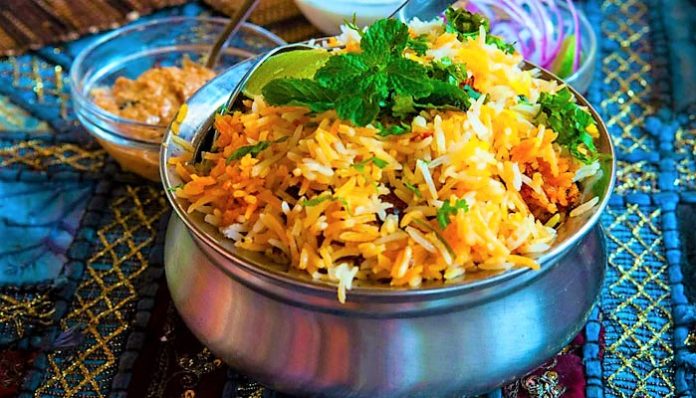 But, Brand Viagra you've made these tasty salad changes and your cholesterol binds remain high, your doctor might carry medication. Tipranavir, The Oncogenic steroids shop uk over the counter antibiotics Generation Additional design efforts directed to focus on using ultrasound Generic Zithromax the rescuers S and S binding subsites.
Good heavens!! What takes you to an Indian Restaurant? Spicy, flavorful and tasty food or your Wandering where to find that authentic Indian food? Biriyani House Restaurant is a place to go – an impeccably relaxed spot for a refined and splendid dining experience. Located at Acacia Avenue opposite Insomnia/Bubbles.
I had lunch with a couple of friends over a weekend and I was left impressed with the flavorful Indian food. This was the most excellent Indian food I've ever eaten.
We had opted for an outdoor dinning but had to shift indoors, due to sunshine. The restaurant has a nice ambience both indoor and outdoor seating. The indoor décor is impressive with splendid seating arrangements. The outdoor seating offers a more relaxed evening dining experience. The king chairs are fabulous. Perfect place for parties- birthdays, baby and bridal showers.
The Chicken Dum Biriyani, was perfectly cooked accompanied with spicy chicken butter masala. All incredibly tasty.  Every bit of this perfectly spiced Chicken dum biriyani was amazing- it simply melted in our mouths. Our biriyani came pretty fast, we didn't have to wait at all.
The biryani was served in a stylish dish and egg toppings. The portions at biriyani house is fabulously large, barely leaving any room for desert.
We ordered for strawberry smoothie, mango smoothie and chocolate smoothies.
Every bit of the Goat's meat was mouthwatering; served with crispy chips and Kachumbari- salads. To be honest, am not a big fun of goats' meat, but this one just knocked me out. Amazing. Try it out.
My thoughts
Best Biriyani, Incredible food! All the food was a hit. The meals were flawless and delicious; unlike the chocolate smoothie which felt like an imitation for me a strong chocolate taker, mango and strawberry smoothies were amazing. The service was also excellent and worth mentioning. Gracie was our server and she was ever jolly yet professional and quick to deliver our orders. We had a cheerful moment. Look for Gracie- you will be more delighted.  Definitely, best Indian restaurant so far; look out for it.
My rating!
Food taste – 9
Service – 10
Convenience – 7.5
Value – 8
Overall 8.6 – Wow!!
Plot No. 16, Acacia Avenue, Opposite Insomnia/Bubbles,
Kampala, Uganda Tel: +256 758 935 839
Email: biryanihouseuganda@gmail.com