Is national park trip on your bucket list but have no idea where to start? If yes, Uganda is the destination goal! Well, Uganda has incredible National Parks with beautiful, diverse and photogenic natural landscape that are magnetically breathtaking, immaculate and unique. The parks are perfect for adventure-seekers and outdoorsy- type, there's no better place to appreciate Uganda's beauty than in its national parks. There is something for everyone from game drive, relaxing in nature, birding, community visits, mountain climbing, boat cruises and so much more.
Here's a list of the beautiful National Parks in Uganda worth visiting.
Rwenzori Mountains National Park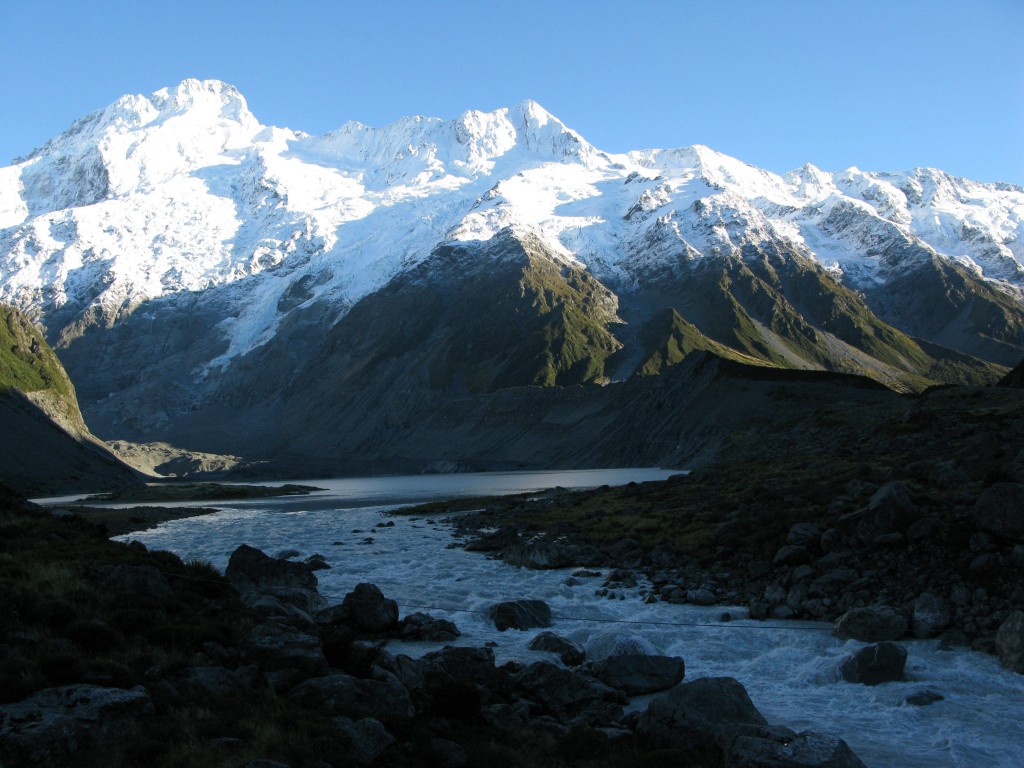 Established: 1991
Size: 996 Km²
Location: Western Uganda
Rwenzori Mountains National Park is an oasis of magnificent towering mountain range and ecosystems (biodiversity) excellent for photo – worthy hikes, camping trips and creating memorable adventurous experiences. The Rwenzori's "mountain of the moon" is the tallest mountain ranges in Africa and third highest mountain in Africa. The park is a popular and adventurous spot for enthusiastic hikers and experienced mountaineers coupled with breathtaking views of beautiful glaciers, iced peaks and stunning waterfalls. Enjoy an incredible wildlife experience of over 70 mammal species, 217 bird species, 19 Albertine endemics, nature walks and local cuisine of the Bakonzo villagers.
Semuliki National Park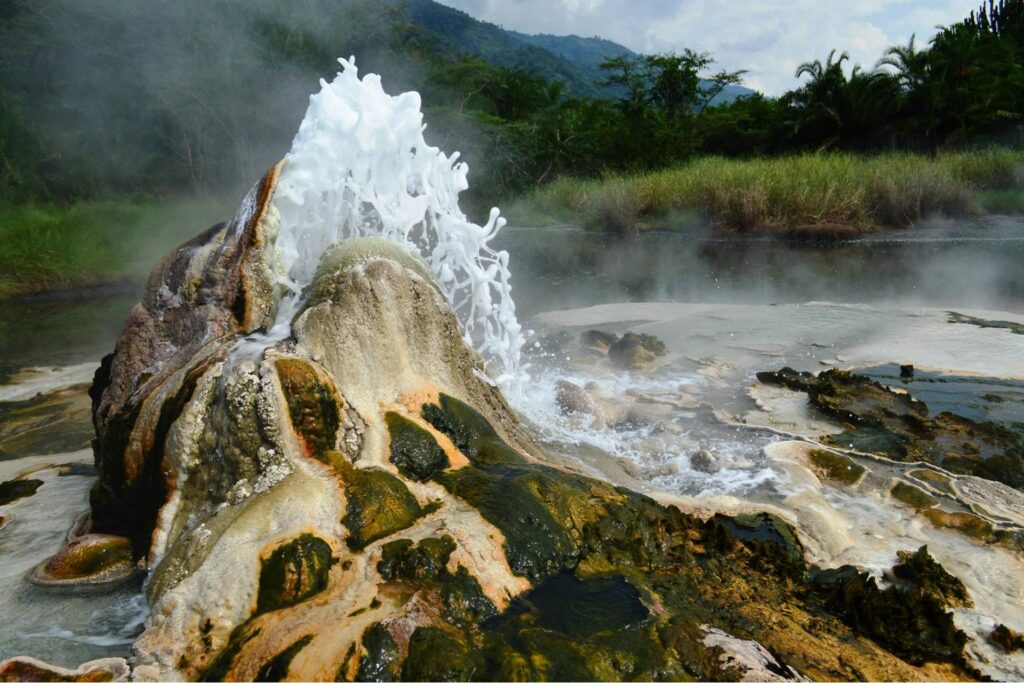 Established: 1993
Size: 220km² within an altitude of 670-760m above sea level
Location: Western Uganda
Semuliki National Park is Uganda's newest and one of Africa's iconic Park and bio-diverse forests to have survived the last Ice Age affording its visitors a feel of Central Africa in Uganda. The spectacular park is nestled in the lowland tropical forest west of the Rwenzori Mountains and east of the Ituri forest of the Congo Basin creating a truly magnificent landscape. Unlike other parks in Uganda, Semuliki's spectacular and unique biodiversity inhabits 441 bird species, 53 types of mammals, tropical forests and savanna grassland that floods during wet season.
Visitors to this Park easily appreciate the incredible hiking opportunities, birdwatching, game drives, fun at Sempaya hot springs that can hard boil an egg in just a few minutes and Mumbuga spring geyser and a visit of the four interestingly distinct ethnic groups living with the Semuliki forest – there's so much to love about Semuliki National Park.
Mount Elgon National park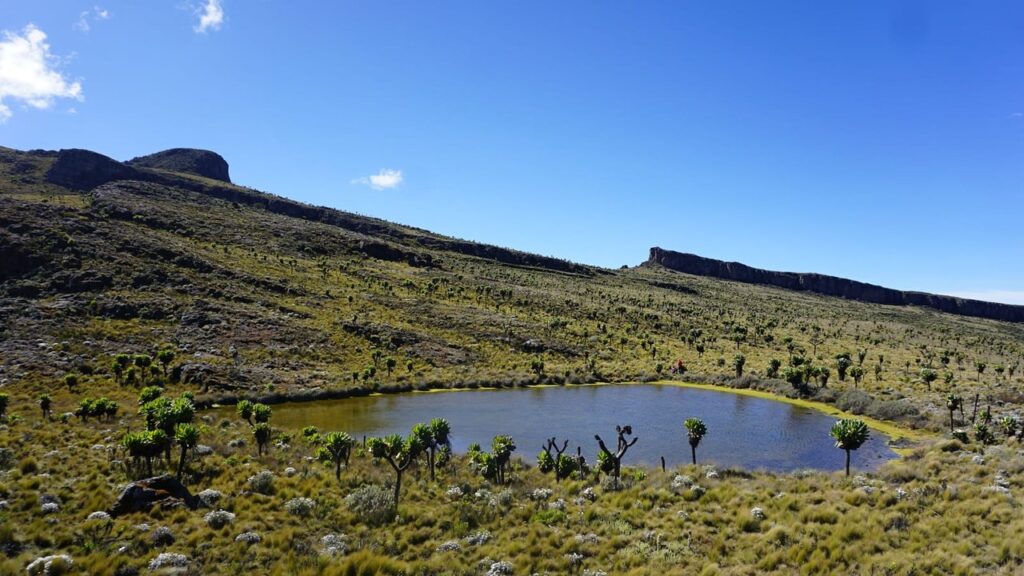 Established: 1993
Size: 1,279 Km²
Location: Eastern Uganda
Mount Elgon National Park is one of the unique landscapes in Uganda. Mt. Elgon was once Africa's tallest mountain before erosion and it's still the largest volcano base in the world. The Park's volcanic landscape makes this park a must visit- that's why I say, "to visit this park is to step into a serene and peaceful natural paradise full of color and life. The park ensures a fantastic walking trail, hiking experience to Wagagai peak with unique and contrasting landscape, endangered lammergeyers, moorland trails, mammals and bird watching. A great and admirable place to decent to is the impressive caldera, gorges, hot springs, explorable caves and relax at the park's Sipi waterfalls. The park is less crowded – means affordable and plenty of space to enjoy the natural scenery. Best things to do includes hikes, birding, waterfall visits, nature walks, cave visits and great wildlife experience.
Queen Elizabeth National Park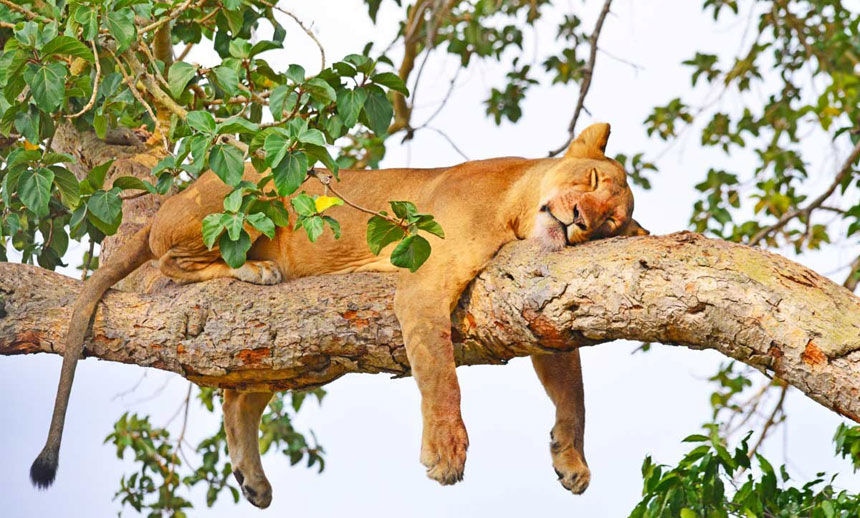 Established: 1991
Size: 321km²
Location: Southwestern Uganda
The most spectacular and visited park, Queen Elizabeth National Park is located in western Uganda between Lake Edward and Lake George. The park is divided by the stunning Kazinga Channel that connects the two lakes with abundance of breathtaking scenery of lush green vegetation, lakes, over 600 bird species and 95 mammals.
Wildlife lovers will definitely spot famous and unique species like tree climbing lions, buffaloes, antelopes, hippos, elephants, chimpanzees and leopard. Game drive across the park is the best way to have sights of wildlife and unforgettable experience. In addition to wildlife, this is also a paradise for birds. The park offers boat cruise on the Kazinga Channel, game drives, birding, community visits and so much more to explore.
Bwindi Impenetrable Forest National Park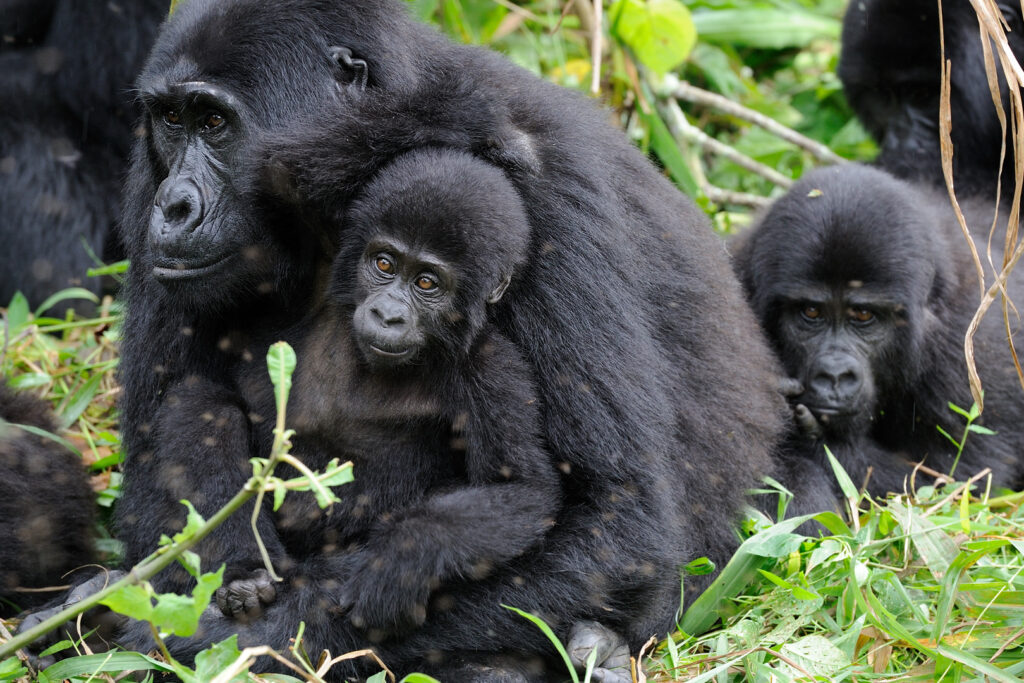 Established: 1991
Size: 321km²
Location: Southwestern Uganda
Bwindi Impenetrable Forest National Park is known for inhabiting the world's largest population of mountain gorillas – famous for trekking gorillas. The impenetrable forest with dense overgrowth is one of the most ecologically diverse fauna and flora, 310 butterfly species, 120species of mammals, 51 reptiles' species, frogs, geckos & chameleons – making this park great for nature walks to get a fantastic view of the stunning scenery.
In addition to tracking gorillas, most visitors will fun moments birding, nature walks, hikes and community visits. Wildlife lovers will truly enjoy unforgettable experience at this park.
Murchison Falls National Park
Established: 1952
Size: 3,840 Km²
Location: Northwestern Uganda
Murchison Falls National Park is a crown of jewel of Uganda's Parks being the oldest National Park. The most iconic views are the impressively breathtaking waterfalls where the Nile River squeezes through an 8m wide gorge and lunges with a thunderous roar into Lake Albert. The remarkable natural vegetation that ranges from woodlands, savannah and grassland are truly to behold. For the taste of the park's spectacular wildlife experience, a boat cruise offers incredible sights of various species of mammals, reptiles and birds not limited to elephants, giraffes, buffaloes, hippos, Nile crocodiles, lions, Uganda Kob and much more. There is no limit to amazing activities at the park like hikes, boat cruise, Murchison fall visits, game drive, bird watching, nature walks and hot air balloon wildlife safaris.
Kidepo Valley National Park
Established: 1962
Size: 1,442 Km²
Location: Northern Uganda
If you imagine a perfect picturesque landscape, you are likely envisioning Kidepo valley National Park lying in the semi-arid valleys and savanna bordering Sudan and Kenya. The most isolated yet spectacular park in Uganda is a home to various species of birds and animals evident wandering around the magnificent park and is one of Africa's most impressive wildernesses. As a matter of fact, this park escape is a retreat for photographers, wildlife enthusiast and hike to the mount Morangole offers a stunning panoramic view of Kidepo valley. An incredible game drive in park is a must do to view various wildlife to enjoy the sunrise and sunset – an excellent spot to visit for stargazing.
The scenic rivers Kidepo and Narus across the park dries during dry season – leaving water in the wetlands and remnant pools near Apoka in the Narus valley for wildlife. Unforgettable must do activities at this park includes nature walks, birding, game drive and game drive.
Lake Mburo National Park
Established: 1983
Size: 370 Km²
Location: Western Uganda
Lake Mburo National Park is a magnet for the adventure seekers and lake lovers. The park is the smallest of Uganda's savannah National parks suitably located close to Kampala highway connecting to the parks in western Uganda.
Stretching as far as the eye can see with the sun glinting off the water is the magnetic Lake Mburo National Park a perfect spot for adventurous and Lakers. With abundance of 13 other lakes in the area, Lake Mburo is part of a 50km-long wetland system and the smallest park of Uganda's savannah National Park.
Visitors to this Park will enjoy picturesque, the natural beauty on show is unbelievably stunning and a great way to explore it is to take a boat trip on the tranquil waters. Crocodiles and hippos can be spotted frolicking/cruising in the waters or basking in the sun on a sandbank. Over 350 species of birds call the area their home – an important spot for birding.
Needless to say, wildlife and nature lovers should head to the park to have a memorable experience spotting buffaloes, zebras, impala and waterbuck. Other activities include guided nature walks into the forest, salt licks, game drives, boat cruise, horse riding, cycling, sporting, birding and cultural experiences with the local Banyankore community groups.
Kibale National Park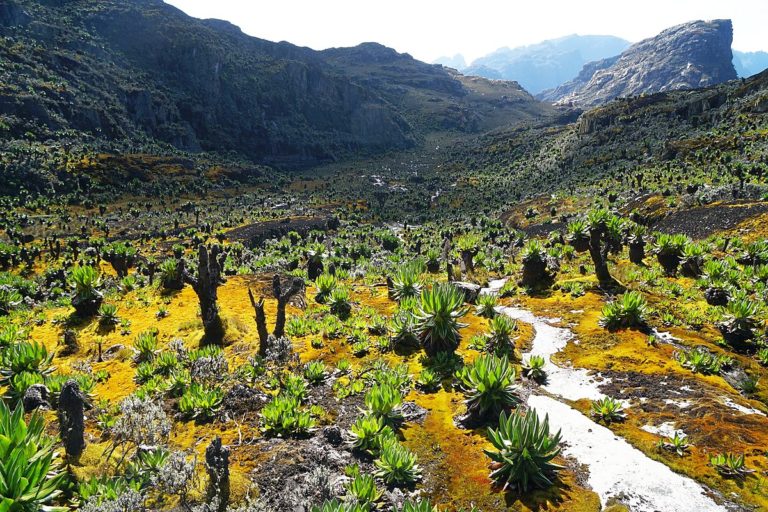 Established: 1993
Size: 795 Km²
Location: Western Uganda
Kibale National Park is one of the most interesting parks, tucked away in one of the most varied tracts of tropical forest in Uganda covering the varied altitude of the park ranging from wet tropical forests on the plateau to woodland and savanna on the rift valley floor. The park is famous for chimpanzee tracking and rich in a diversity of natural attractions like 351 tree species, mammals like Buffaloes, forest elephants, over 375 species of birds and remarkable ecological diversity.
The park also connects to other parks in the region like Queen Elizabeth, Rwenzori Mountains and Semuliki National parks in a few hours' drive in a day. Park lovers can definitely enjoy birding, crater lakes tour, Kibale forest walk trails, chimpanzee trekking and visits to nearby parks.
Mgahinga Gorilla National Park
Established: 1991
Size: 33.7 Km²
Location: Southwestern Uganda
Mgahinga Gorilla National Park is the smallest park in Uganda and offers some of the most unique and stunning scenery in the country. Mgahinga is known for its stunning cones of three extinct volcanoes of the Virunga Mountains that's found along the border of Uganda, Congo and Rwanda. The eye-catching peaks provides an attractive backdrop to behold and various opportunities for unique adventurous hikes to their incredible summit where the views are truly beautiful and epic. In addition to this amazing landscape, the volcanoes' slopes is a home to the endangered mountain Gorillas and Golden monkeys who dwell in the dense forest and lush green vegetation, makes it a memorable experience to take a guided nature walk trekking the mountain Gorillas and take a close glimpse of them in their sanctuary. Also get to experience the rich culture and hospitality of the local Batwa Community who calls these forests their home. Other activities include birding, nature walks and so much more.
If you are a National Park lover who enjoys nature, hikes, game drives, beautiful scenery then put one of Uganda's National Parks on your bucket list.